By Dev on July 30th, 2012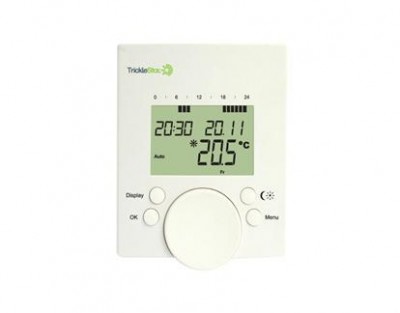 TrickleStar was founded in 2007 and it continuously focusing upon its foundation of intelligent design and responsible manufacturing methods. The website even offers a Standby Power Calculator that will show you approximately how much energy, carbon dioxide and money you can save by using each of their products.
TrickleStar always welcome the new technology which is eco-friendly and beneficial for human beings, and TrickleStar is always dedicated to offer latest eco-friendly gadgets. TrickleStar prides itself on creating products that are affordable, easy to use and help to reduce everyday energy consumption in new and innovative ways. TrickleStar is committed to developing business practices that are considerate of the environment and the impact we all have on the planet.
As part of these efforts, the company is mindful of the processes and materials that are used, as well as the end products that are produced, and is committed to the idea that going "green" is good for the planet, consumers and business.
Some of the eco-friendly, energy saving and latest features products offered by TrickleStar are,
Advanced Powerstrips: TrickleStar has launched the advanced power strips which are beneficial to protect your costly gadgets. Provide premium surge protection for PCs, TVs and other peripherals, while also automatically reducing the amount of vampire power that is consumed by these devices.
PC TrickleSaver: Works with most existing Powerstrips to reduce vampire power that is consumed via automatic detection of use. Vampire power or extra power used when a computer, Television or other device is in power saving mode will be detected and stopped by this PC Trickle Saver from TrickleStar.
Advanced PowerTap: Advanced surge protection for PCs and TVs, as well as advanced reduction of the amount of vampire power that is consumed. Automatically senses when a device is in use and powers off when it is not. This advanced power tap required no software or special configuration.
Daily and Weekly Timers: Significantly reduce energy consumption and the amount of vampire power that is wasted by appliances with these simple to use, high quality, cost-effective timers. These timers work with a wide variety of appliances, such as water pumps, coffee machines, lights, plug-in air conditioning units, water heaters, fans, etc.