By Anny on July 7th, 2012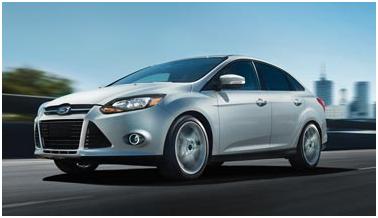 Green transportation is a hot topic these days, but the options for consumer-level electric vehicles are rather modest compared to the millions leading army from fuel running on the roads. This month, Ford has taken a big step in the zero-emission world by offering its 2012 Ford Focus Electric for pre-order. The vehicle takes the extremely popular Focus brand in an extremely eco-friendly direction, but a higher-than-average price point may concern some potential buyers.
The Focus Electric ditches the futuristic motif of many electric concepts and is nearly indistinguishable from the company's line of gas-powered sedans and hatchbacks. Its power comes from a magnetic electric motor that produces 123 horsepower, which should be plenty for moving the compact ride swiftly in both city and highway environments. The lithium-ion battery can be recharged in around 18 hours on a normal 120v outlet, but that can be sped up to around 4 hours with a special 240v charger.
While a base, gas model of the Ford Focus rings up at roughly $17,000, the lowest retail price for the 2012 Focus Electric is $40,000. That price can be bumped up with things like special paint hues and leather seats. Even with the government's $7,500 green vehicle tax credit, the price is double that of the gas version. However, with fuel prices on a never-ending march upward, investing in an all-electric model just might pay for itself before you know it.
When you have been tired of filling up expensive petrol or diesel and want to know about some alternative to polluting fossils oils, the new 2012 Ford focuses on electric powered cars. Ford has mission to accomplish the green environment with its long term market strategies and for such greenish strategies, Ford will launch more SUVs in the market soon. With start of art powerful batteries and new instrumental panel, drivers will measure the energy consumption efficiently and easily. Ford has focused to bring electric cars into mainstream.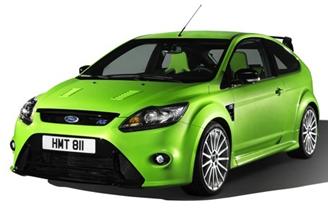 New 2012 ford Focus comes with lithium-ion battery system that allows the entire electric engine to use less energy and generate less heat manipulating the environment like in the traditional vehicles. This means new Ford focus will be good thing for your carbon footprints. It will also offer highly competitive mpg equivalent compared to other electric vehicles and comes with tools which will help drivers to get most mileage out of every charge. Its brake coach feature helps to make optimal use of car's regenerative braking system by displaying the amount of energy that is captured each time the car comes to a halt.