By Anny on July 3rd, 2012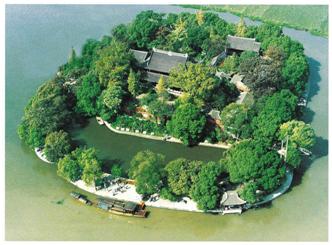 The dawning of commercial jet age in 1958 brought the tourism as biggest revolution and social and economic benefits of it were quantified. But in those days, it made journey less eco-friendly than in days of ships, piston engine aircrafts, propellers and other transportation means of less fuel intensives. But now travel and tourism industry has understood the need and importance of eco-tourism. If you want to become the planner of eco-friendly travel, you can find ways to blend jet-age convenience with responsibility to the planet.
You can find many ways for eco-friendly homes, eco-friendliness of roads and adopting the Go Green planning. Here are number of steps explained by Jeanette Belliveau, an award winning writer at Washington post.
Step # 1
Select those destinations which have good ranking in terms of environmental protection. Ethical travel website has given the rates at its editorial board, where the top countries including Costa Rica, Palau, Poland, Uruguay, Dominica and others on environmental protection, and based on environmental protection index developed by Centers of Yale and Columbia universities.
Step #2
Visit a library and spend some time, studying relevant books published about your favorite destinations, for those being published by Bradt publications, Rough Guides, Moon travel guides, Lonely Plant or those independent travelers who have specialties in eco-tourism. To update information library books, prefer to purchase the latest updates of the book editions. Also in many online travel forums and blogs, there has been plenty of information given, such as Thorn Tree at LonelyPlant.com, Go-go, BootsnAll, Travellers Point, Slow Travel Talk or many other websites of adventure outfitters.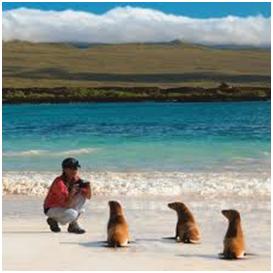 Steps# 3
Plan, search and design the trip which should allow you longer stay and less fly, which has been recommended by off-the-beaten track guidebook publishers Mark Ellingham and Tony Wheeler. It maximizes your time for travel and reduces the carbon footprint, the green gases produced due to your travel and effective means to minimize them, converting it into an eco-tourism. While flying across the continents and oceans, there is great impact of your travel on the environment. John Z Wetmore, the transportation advisor tells that you must try to make one two-week trip rather than two one week trips. Selection of green transportation resources are helpful to reduce the resources used and making it less-expensive and environmental friendly.
Step # 4
There is strong environmental agenda of patronize Airlines, see if they have properly followed to recycle cabin waste and offering electronic ticketing. Research at Greenopia and look at the airlines which are using eco-friendly travel features. Greenopia is a green products rating company which publishes annual airline rating as well as fuel consumption and green building design features by airline industry.
Step # 5
Book and stay in those hotels which are fully adopting the environment sustainable solutions, water conservation, native plants landscaping and reduced wastage of soil. Those hotels which have adopted the Global Sustainable Tourism criteria have fully adopted the above steps. Verify the hotel's property green credential certified by third party or recommendations of Ronal Sanabria, a nonprofit Rainforest Alliance.
Step# 6
Support vendors such as cruise liners and tour operators, resorts, hotels which advance energy conservation. Examine the vendor policies about disposal of trash after visiting.