By Dan (EnviroGadget Writer) on August 18th, 2008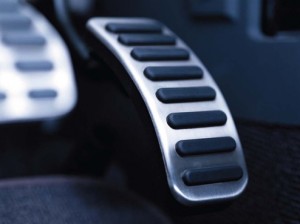 Nissan has announced a new eco gadget they are fitting to all new models in 2009 that resists the rate at which you can accelerate with a gas pedal that pushes back. By reducing the rate at which drivers accelerate, you end up using less fuel. Dubbed the "ECO pedal", the system improves fuel efficiency by 5 to 10%.
The eco friendly technology in the pedal factors how quickly fuel is being burned and other conditions into how quickly the car should speed up. Nissan are hoping to influence driver habits to be safer and more considerate of the environment.
Source: Jalopnik.com