By Dev on June 26th, 2012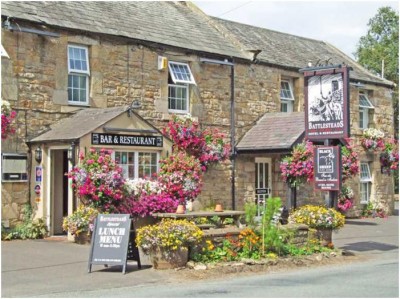 For three years working for Go Green hoteling, Battlesteads pub, hotel and restaurant is leading the list of hotels and restaurants who have been adopting the Go Green approaches. Although this may come as shock to use for eco-friendly hoteling industry time required, it is a steady process of adopting and converting all the standards to go green after longer time required for it. The owner of this hotel was retired person with his wife who was thinking strategically thinking together to bring quality food, drinks and restaurant for its quality services. .
The things which didn't care theirexperience energy supply problems once the business started to grow. And when they say energy supply problems, It mean if more than four guests staying in any of 17 en-suite rooms tried to have a shower at the same time, 'd lose power everywhere else in the hotel, which in turn meant them cooking breakfast in total darkness except for gas light.Clearly, this was not a good basis on which to grow the business further so had to do something to address the problem – and quickly.
Renewable Energy Sources
This started them on a path of discovery and investigation into renewable energy sources and, ultimately, business-wide sustainable practices. The hotel initiated with the basics like low energy lighting, switching off unused appliances, conserving water and recycling but they soon looked into how  could actually reduce their own electricity consumption and replace electric appliances with alternatives.At the end of April 2008 they installed a carbon-neutral biomass boiler, which runs on wood chip from a sustainable forest just one mile from the hotel, and a few months later they added solar thermal panels to the boiler house to top up their energy supplies even further.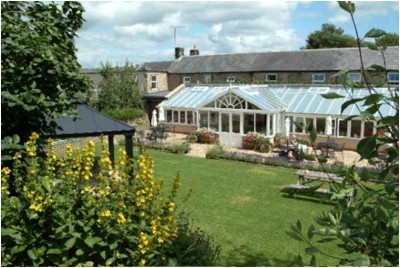 A year later, they purchased one acre of land behind the hotel and set about creating a green walled garden. This involved planting traditional mixed hedgerow and then working on the land to turn it from pasture / arable to land suitable for horticulture. They took on an in-house team of gardeners and installed two polytunnels.By the end of 2010, the gardens and the polytunnels were producing all the vegetables, salads and herbs used in the restaurant for the summer season. Rainwater is harvested in a giant butt then used to water all the planters and hanging baskets.
Gradually, they have continued to make all their business operations as green as possible and have invested in some of the latest products and technology on the market. No chemicals are used anywhere in the running of the business – even sanitizing products are environmentally-friendly but achieve top quality results.They got an interest free loan from the Carbon Trust in 2010 to install eco ovens and induction hobs and they reduced their gas consumption by 36%, yet increased their meal output by 15%!
Becoming the Green Champion for Green hoteling
They're lucky to have a first-class team of staff and, without exception, have travelled the green journey with us with enthusiasm. They have a green champion among the staff who acts as the lynch-pin for all things sustainable within the hotel and filters information through to all departments. They're also really proactive about involving their customers with information boards around the hotel and details of their responsibility charter in each guest room. Plus, I run daily informative theirs of the gardens and green installations for guests who show an interest.The net outcome of this is that, to date, they've increased turnover from 100k to 800k and yet they've only increased their energy consumption by 56%.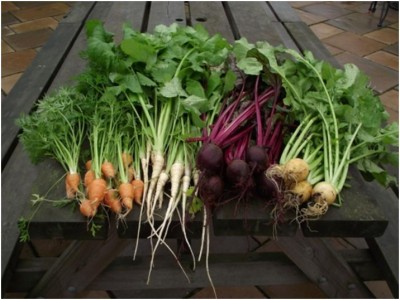 With all the work they've done in the last few years in planting the right kinds of flowers and shrubs plus avoiding using chemical pesticides on their veg gardens, they've improved their biodiversity no end. The garden and new-build areas are designed to provide a safe environment for birds, bats, red squirrels, badgers and other local wildlife. These areas are looked after by trained staffs who have volunteered to take on the responsibility.
When expert ornithologist and former chairman of the British Birds Rarities Committee Colin Bradshaw visited, he counted at least 28 species of birds, including a crossbill, bullfinches, willow warbler, common redstart, sedge warbler, reed bunting, yellow wagtail and long-tailed tits and some large groups of house and tree sparrows.
And when Northumberland National Park ranger Shaun Hackett came to visit in June on his judging rounds for the Bumblebee Awards, he spotted eight species of bumblebee, including red-tail, early, garden and buff-tail.
Biodiversity
So, what next? I said that they're three years into a five year plan. Just now, they're excavating the area above their car park to create a pond and a meadow. The pond will be 25m long by 10m wide and will be fed by a natural spring that they uncovered during their digging. It will be populated with frogs, newts and other insect eaters and will attract more birds. By adding the pond, they'll improve their biodiversity even further.Walkways around the Eastern edge (closest to the hotel) will allow for guests and visitors to enjoy the pond and its wildlife, while they are using the surplus soil to create a boundary wall along the western edge, which will be planted with hedgerows, shrubs and trees.Alongside the pond will be a meadow and, through a contact they made recently, they were plating seeds of indigenous Northumberland wild flowers and grasses.
With all of this said, they don't believe in preaching to their guests about their 'green-ness'. Yes, they've won some fantastic regional and national awards for their sustainable practices over the last couple of years and they promote these at every opportunity in order to raise their profile and tell their story but it's perfectly possible to visit Battlesteads and not feel like you have to get involved.Customers enjoy the enriched flatheads from locally-sourced food and veg and salad grown on site and  appreciate having a clear head the morning after drinking the local real ales they have on the bar and organic / biodynamic wines on their wine list but they don't impose their views on them. I always say that they aim to educate by osmosis!Of course, you don't need to take my word for all of this. The best way to see what they're all about is to come and visit for you. And, don't forget, they are situated among truly stunning countryside in Hadrian's Wall country so there is plenty to see and do right on their doorstep.