By Dan (EnviroGadget Writer) on May 5th, 2009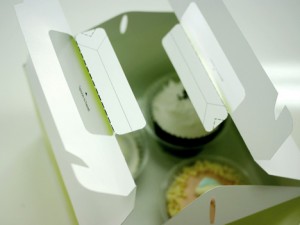 Some smart designers by the names of Won-Jae Lee, Jun-Yong Lee, Sang-Jun Hahn, Sun-Kyu Kim and Yeo-Wool Kang have come up with an eco-friendly packaging solution for food that does not use any plastic. Essentially, the spoon or fork pops out from the handle of the food box. No need for plastic utensils!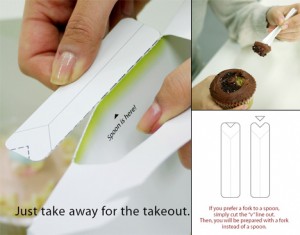 The spoon is simply popped out from the handle, then folded to turn it into a handle. If you want a fork, you just need to cut out a V-shape from the end of the spoon. A great solution for dry foods, but I think that anything 'wet' will quickly render the utensils useless.
Although the practicality of this solution is limited, I think that the designers are to be congratulated for at least trying something different. Perhaps there's an eco-friendly way to coat the cardboard so that it's waterproof?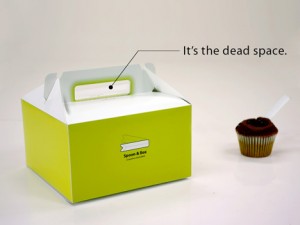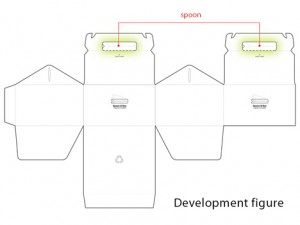 Source: YankoDesign