By Anita (EnviroGadget Writer) on March 4th, 2011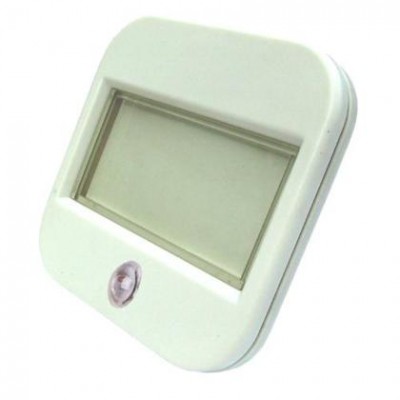 The Eco Nightlight Sensor is a nightlight that requires very little energy to work. The light is able to sense when it is dark enough to warrant a light and activates itself, once it is light again it turns itself off.
The Eco Nightlight Sensor provides you with a gentle green glowing light, it uses EL (Electroluminescent) light technology to provide this. It provides you with enough light for even the darkest of nights, while being a soft enough light to sleep by. The nightlight, due to this technology, has only a 0.18 watt power consumption.
The nightlight turns itself on once it detects it is dark enough and deactivates itself once it senses there is enough light. This helps it to only draw energy when it is needed. The Eco Nightlight Sensor requires plugging into a mains power socket to work, you can feel safe leaving the light plugged in knowing it will only work when needed and using 500 times less energy than a standard lightbulb. The light is a great way to allow a child to feel safe, or light any dark passageways, landings or stairs without worrying about high electric bills.
Source: The Glow Company