By Anny on January 3rd, 2013
A major advantage of wind and solar energy is their transfer ability and use anywhere required. It is required just a specific amount of sun or wind energy to start production of renewable energy at home. The power generation with wind and solar energy is complete independent process which means an individual can setup this system without dependence upon fuel and energy replenishment. Although still enough research has not been made to make this renewable energy resources available for all the public.
Selection of location is also not a big problem for both wind and solar energy, because planners and engineers are still worry about portability of these two resources. This is because we cannot simply transfer the wind speed and solar energy rays to another place simply.  A renewable energy development company, up rise Energy was researching to solve this problem of transportability by suggesting a special wind system which can be contracted and fitted even within a truck carrier.
PPC, the Up rise energy suggested system stands for Portable Power Center. PPC has a 50 kiwi five bladed wind turbine primary energy harvester which has been developed to gather the slow speed wind and low sun rays in shady and cloudy days.
At the same time where PPC can work similar to other standard wind turbines, it would be better at performance to control the amount of energy collected and used for generation. According PPC proposed system of UP rise Energy Co; the system will use a computer for analysis and calculation of wind directions, speed and weather patterns. This system will help to optimize the energy amount that is required to run the turbines. The system will also use a special safety feature along with its active adjustment features during strong winds.
The computer system will also order the units to stop turbines during strong winds and storms to lessen the impact of storm damages.  For PPC, Uprise energy has three viable energy storage options to use. The first option is to use standard battery bank which is usually used for regular generation of energy. The other two options are to use the mediums like biomass or air to be changed into hydrogen and water when this renewable and independent power source is required.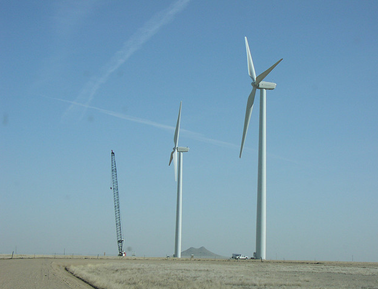 PPC protective function for auto mast-lowering feature would also be easily maintained  and there would be no hurdles like need of engineers to climb and start the maintenance, an efficient, save and faster procedure of maintenance it would provide.
The whole PPC system along with its energy storage, controllers and turbine will be easily fitted in a shipping carrier. At any place where this wind turbine will be required, technicians would simply anchor the system on ground and if anytime its required to put away the system, simply turbine will be shifted through truck to next destination.
A completely developed PPC unit could directly act as a standard renewable energy system for remote regions and private installations, perhaps used in emergencies and places where urgent power source is required.