By Dev on July 16th, 2012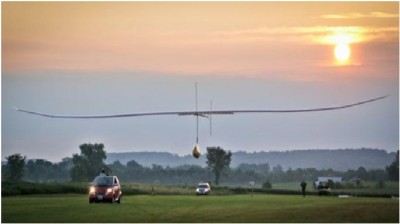 The inventor and pioneering aviator Sikorsky would be proud if he was alive today.  In the honor of Igor Sikorsky, The American Helicopter society is offering a prize of $250,000 since 1980 to anyone who will develop a human powered chopper which should lift itself and hover around for at least 10 feet over the ground for one minute minimum.  Tremendous amount of researches and revolution of latest science and information technology has made ever thing clear in the eyes of human beings.  The flying jets were early in use before the use of flying choppers and latest helicopters.
Despite of numerous attempts made by thousands of the individuals, still no one has claimed the fully required helicopter and to claim the prize winner. But Aero Velo is determined that it will be the first through use of advanced materials and innovations gone possible.
The Sikorsky Human-Powered helicopter competition is the third largest monetary prize award, although not a wonder and now aviation across the world are ready to develop successful project of such type of aviation and being the first to perform this project.
Those engineers who have experience about feet requires, the challenge to hover a helicopter at a distance of 10 feet from ground will not be an impossible task for them to complete. A project built by Maryland university engineers developed a chopper which was able to hover in air for only 11.4 seconds at a height of 10 feet from the ground, while in a similar project done by Russian engineers; chopper was able to stay a lot for maximum of 19 seconds hovering in the air.
Aero Velo is hoping that its experience working with bicycle and ornithopter which won the awards will help to achieve their dream of flying a human powered chopper in air for one minute at 10 feet distance from the ground. If Aero Velo space team is succeeded in this project, it will use this money for development of engineering projects and streamlining of incumbent bikes for eco-friendly and sustainable transportation.
Aero Velo believes that its craft named Atlas, which will be developed using carbon fiber and advanced aerodynamic modeling, will be enough to push it to be the first to script aviation history. Atlas will cost about $170,000 to complete and the team is hoping that crowd funding website, Kickstarter, will be able to generate around $30,000 to help it achieve its feat. Incidentally, the team will seek the services of competitive cyclist Todd Reichert to power Atlas.