By Dev on September 22nd, 2012
Eco tourism is although a new emerging field in Africa, its growth in Kenya has been little short of spectacular. In the past five years, some of the world's most pioneering and promising community tourism projects have been launched here, a new breed of safari camps has grown up using state-of-the-art environmental technologies, and initiatives helping local communities to benefit from their natural resources have launched a 'green revolution' in many of the country's wildlife-rich tribal lands.
In 1997, first time Kenyan Eco-tourism industry drew the attention of world when the now-famous community lodge at Il' Ngwesi was a runner-up in British Airways' prestigious Tourism for Tomorrow awards. In the four years since, two other properties – Tortilis Camp in Amboseli and OlDonyoWuas in the Chyulu Hills – have also been honoured in the awards. IL' Ngwesi has gone on to become a model for community tourism projects across Africa.
So when the United Nations Environment Programme last year elected Nairobi as the venue for the International Year of Ecotourism African Conference, it all made perfect eco-sense. Staged as part of the UN's 2002 Year of Ecotourism, the March 20-22 conference will bring together a broad variety of ecotourism experts and practitioners for three days of presentations, discussions and field trips that aim to improve local practices and information sharing. Together with five other regional conferences, the findings and recommendations of the Nairobi forum will be presented to the world's first Ecotourism Summit in Quebec on May 19th – allowing Kenya's best ecotourism practices and ideas to be heard around the world.
The prominent presence of Kenya on the eco-map owes much to the involvement of its conservation conscious communities. Although dozens of definitions have been put forward for the term 'ecotourism', the one thing on which they all agree is that it is not only about saving fragile areas, but about helping the communities that live in them – the original and long-term custodians of the world's wildernesses – to benefit from their preservation.
According to Fergus Maclaren, IYE Director at The International Ecotourism Society, the Nairobi conference will stand out from its counterparts for its strong community presence. "I was extremely impressed to see that the organisers are looking at 60-80 community representatives from the region, which is almost half the total number of participants," he said. "This is more substantial than any other of the regional meetings, and strongly in keeping with TIES' focus on promoting the participation of communities, practitioners and operators at meetings."
our vocab utilized by individuals to explain this scenery in South Africa will be as vast since the horizons in this article. Resist the temptation in order to think little; it's only the area which has more than doubled in space. It's difficult to make a landscaping seeing that large simply because this staying threatened by, yet it's. Endorsing eco-tourism in Kenya is really a means of minimising the results of people visiting the continent and working in the direction of increased knowing of the requirements preservation. Read through these tasks we all use to see a little more about accomplishing eco-tourism with Nigeria.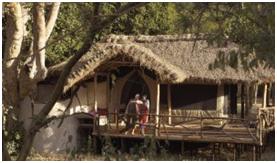 Since the land possesses just about all type of traveler fascination for instance eco-tourism, beach front travel related, athletics travel related along with societal tourism. Because of a lot to accomplish similar to cats, climbing, wandering, regarding safaris you can find forty nature as well as supplies that is a exclusive way to get notice wild animals directly. The continent provides so much to provide therefore a lot to discover. Nigeria is definitely land involving assorted culture also. It's got including all-around forty different social communities. Generally magnificent creatures with different ethnic qualifications, the complete expertise are usually a wonderful one.
A number of the must-visit attractions in South Africa tend to be:
• Nairobi
• Embu
• Mombasa
• Eldoret
• Nakuru
• Lamu
• Masai Mara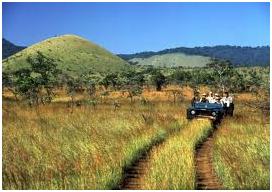 Nevertheless all the creatures or firefox vacation spots inside Nigeria are excellent, nevertheless Laikipia have their own secret, even now appealing to visitors all over the earth. It offers next leading spot for good game-viewing example of Kenya soon after Masai Mara National Recreation area. It isn't a really famous visitor attraction since it is still creating their title in traveller enterprise. Laikipia section is positioned for the Equator inside Rift Pit Region in South africa. The main town metropolis Nanyuki is usually good way to explore which is one of many two principal urban companies in the area and also the other an example may be Nyahururu. The particular damage conditions are fairly good together with milder times in addition to frigid night time.
The actual shoreline south regarding Mombasa is really a hawaiian paradise poker regarding the company fringed white sand shores, the place that the aqua blue oceans of the Indian Water meet gorgeous coral formations coral reefs. These protective coral reefs are coming up with best shorelines along with tranquil, attractive seas.
Times usually are full of the sun's rays and also days are usually warm as well as hot along with delicate marine sea breezes. The actual just offshore reefs are usually living using reefs, variety seafood, marine turtles as well as fish.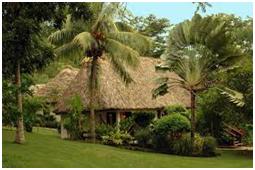 The two exterior as well as internal reef wall surfaces offer you top class going having spectacular coral formations home gardens and also drop offs. From Kisite-Mpunguti, a Boat Arrange may be founded all-around gorgeous Wasini Isle, an ideal outing for scuba and also snorkellers.
The beaches are usually gated off by simply lavish environment friendly resort rain forests with abundant birdlife and also variety of wild animals such as baboons, uncommon Columbus monkeys and in some cases leopard.
Your tourism sector inside Kenya can be booming; America had been identified as "New Desired Destination 2010" by means of China's Journey as well as Dishes newspaper, and also the land functions several holidays resorts that will preserve natural surroundings and make jobs from our neighborhoods. James cameron's by ecotourism, Kenya's tourism earnings are projected to achieve Sh100 zillion this current year; that is a offering warning that more travelers usually are enjoying the eco-friendly vacation knowledge.