By Dev on July 22nd, 2012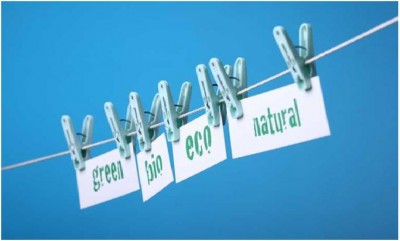 If you were only exposed to the media, you might start to think that all the large companies of the world engage in the struggle against climate change, saving energy, saving the rainforest and everything else that comes to mind. And the companies' efforts are not even limited to media-related spaces: They have also reached future consumers.
During 1007 and 2008, Vattenfall, the Swedish renewable energy company embarked on a tour of German schools to teach students about climate change. In the so-called "climate academy", the students were asked to put theory to practice: Investigate the energy and water usage of their school and start turning it down. Vattenfall's dedication to raise awareness of the topic – even amongst the youngest members of society – was so exemplary that Greenpeace itself had to honor the efforts with the "Climate Greenwash Award" in 2009.
Careful with the phrasing, though. Sure enough, Greenpeace was not pre-prizing Vattenfall. Greenwashing refers to a communication tactic that aims to create an ecologic, "green" image by strategically spreading disinformation. The pressure to establish such an image stems from the increasing environmental consciousness of the public: If the company wants to please its consumers, it should act green. Or pretend.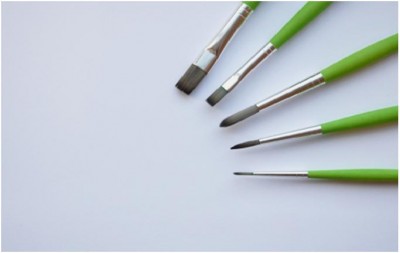 No tedious investigation is necessary to find examples of Green washing – it is a common practice in the world of PR and (fake) CSR. Regarding Vattenfall and their climate-academy, it appears the energy giant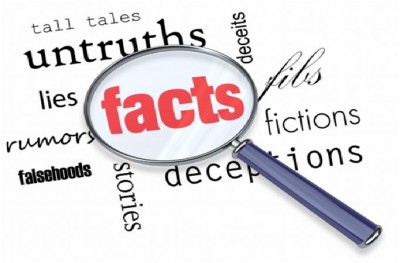 is somehow more hesitant to practice what it preaches: While the students can now create alternative energy out of potatoes, Vattenfall keeps using coal – and not limited to just a negligibly small amount.
According to a study of the consultancy PricewaterhouseCoopers, Vattenfall is one of the top 5 emitters of carbon dioxide in Europe, with 82 million tons in 2006. Polylux, a magazine published at a public broadcasting station in Germany, reported that 80 percent of Vattenfall's energy is created by brown coal, the most harmful type of coal. And the nuclear power plants owned by the company have made the news with reoccurring "disturbances" and "incidents".
In another example of green energy firm, during in 2007/2008, EON ran a big TV campaign, advertising a new power plant based on tidal energy. Animated graphics depicted how clean energy is produced with turbojets on the bottom of the ocean, activated through tidal waves, working "like windmills under water".
Unfortunately, this project only ever existed on paper. Although tidal turbojets are being tested in Europe and North America, EON's "technology is not mature yet", experts claim in the Zeist. The goal of producing tidal energy by 2010 somehow vanished completely from EON's schedule.
What is more, since running the ad, EON's use of water energy has dropped (from 8% in 2008 to 6% in 2010, regarding the total energy mix), while the amount of CO2 emissions has slightly risen, from 113,4 in 2008 to 116,7 million tons in 2010, according to the companies' own statistics.
There is an interesting question that arises when looking at these greenwashing practices: Wouldn't it be more profitable for the company to actually be green, rather than only Greenwash and risk upsetting the customers wishing for ecological sustainability?
Let's return to the EON TV commercial and estimate roughly the costs running this spot. A 30 second spot aired in the afternoon of the first public broadcasting station in Germany, ARD, costs about 15.000 Euros. In the 15 minutes before eight o'clock, the figure is about 25.000 Euros, and in the "best minute" right before the news it can even rise up to 60.000 Euros, according to AS&S, the sales company of the station. Assuming that the spot possibly ran twice a day, once in the afternoon and once in the 15 minutes before eight (even excluding the best minute), for a period of eight weeks (an average length for one advertising flight), the broadcasting of the one minute spot would have cost about 4, 5 million Euros for a single station only, but keep in mind that the average German receives more than 70 stations, from which the PR department will have to choose quite a few for running their ad.
In contrast, Sea flow, a project similar to the one in the TV spot (but one that has been realized off the British shores), cost 6 million Euros, states ISET, the institute for solar energy technology at the university of Kassel in Germany, which participated in the project.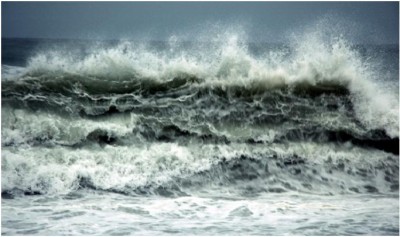 Green pretending thus seems pricier than being green. Not only financially, but also image-wise – and this is where companies should perk up their ears. For when the public realizes it has been duped by obscure greenwashing strategies, when the PR strategy finally gets unmasked, its actual aim turns back on them. A 2011 study conducted by Cone, a communication agency, revealed that when consumers in the US discovered an environmental claim of a product to be misleading, not only 71% stopped buying it, but 37% of them would go so far as to boycott all of the company's products in the future.
Consumers are more conscious nowadays about products which causing large carbon footprints and where there are great chances of wastages amount increased by use of such polluted products. Companies need to modify or change their long term goals and policies accordingly to offer their customers eco-friendly washing solutions, which should help them to reduce the carbon footprints due to chemicals used in fabrics and pollution wastes due to washing.
Green washing will more attract the women and new conduct of green washing produced advertised by US based energy production companies. With less use of detergents and soaps for washing of clothes, more water resources can be saved, as well as energy consumed for washing. As compared to traditional washing, now green washing is more concerned about measures or steps to conserve the shortest available resources and preserve our natural life for next generations. This is only possible if all the human beings start taking the same measures and willing to take effective results by their measures taken right from today.