By Dev on July 10th, 2012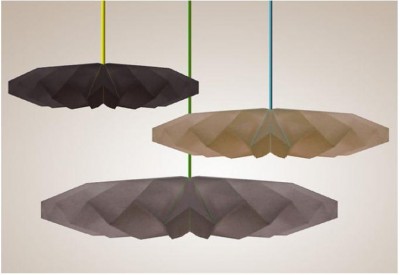 Paper industry is long being associated with writing and printing, but now due to revolution of internet and e-paper reading technology, the charm and interest of white papers have been lost. Two designers Jula Tullmann and Katja Hettler from Tullamann studio of Berlin have come up with a unique collection of unique collection naming the Paper Plant, which will add a touch of sumptuousness to your interiors with its eco-friendly nature.  The paper plant is an attracting creation that has been fashioned out of recycled white papers.
Paper industry is directly responsible for high consumption of trees cut down for papers manufacturing and wastes which are produced due to erosion of soil and less preservation of greenery. Mesmerize people were always managed by Origami art and now duo used this in a clever way and came up with exquisite collection of weaving, stacking and knitting their knowledge for paper manufacturing. So they were successful to exploit the potential paper in an artistic way and new elegant recycled paper comprising of lighting, the origami is heavily inspired of which. This will brighten up the room in eco-friendly green way just like light flickers through its curves and developing the mesmerize effects.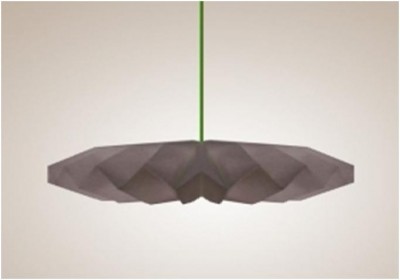 So first shadows will look the normal, but closer look will reveal the beauty they come injected with. These shades of origami-inspired consisting of colored strings, which will give the design added vivaciousness.  There are several patterns of fine vein that which will perform greatly to add subtle touches of styel and sophistication. Now what make the surprising and people left at gasping are the tables and chairs made of knitted fibers and paper rope.
These chairs have been looking as its plastic has been used to give gorgeous look with sturdy frame.  You can put it in lawn or living room, and this seating is fixed to fetch unending praises due to its unique features.  The handmade designs have exuded warmth and give whimsically sensuous appeal to space for organic fabric material to be used in materials nowadays. Organic materials are eco-friendly and recyclable, creating the modern designs more elegant and stylish. The current revolution in organic fabric and their use for organic eco clothing will lead to a new green world, because these items are received with lots of positive responses from Green institutions around the world and their admiration at Noho Design district recently in New York.