By Dev on September 4th, 2012
The worsen energy crises of the times have been started in Pakistan, a south east country where still resources have not been utilized properly to overcome the issue. The Government steps seem to lag behind the current crises and all the minor efforts taken have been failed to overcome the issue. Out of all the problems people facing in this country, energy seems to be the one that annoys us the most. It's not that other issues are not important or are somehow less annoying; it is just that every single person in Pakistan uses energy in one form or another and hence is directly affected by it at a very personal level. So when a few days back I was invited as an expert delegate to the PML-N party energy conference.The world heavily depends on fossil fuel for energy.
Some officials even started claiming that the frequent power cuts across Pakistan today are indicative of an emerging prosperity as there is fast rising demand for electricity. And yet, the failure to meet the demand is indeed indicative of a challenge to that very prosperity. Pakistan's electricity producers are now seeking parity in returns for both domestic and foreign investors which indicate it to be one of the key unresolved issues in overseeing a surge in electricity generation when the country faces growing shortages.
Contrary to Pakistani government and expatriate claims, Pakistan suffers from a massive electricity shortage.Electricity generation in Pakistan has shrunk by up to 50% in recent years due to an over reliance on Fossil Fuel.In 2008, availability of power in Pakistan falls short of the population's needs by 15%Pakistan was hit by its worst power crisis in 2007, after the assassination of Benazir Bhutto and the following riots. Production fell by 6000 Megawatts and massive blackouts followed suit. Current electricity shortfall has been reached to 8000 megawatts, the worsen situation of the times.
The electricity we use daily comes from coal burning and other fossil fuels products like natural gas. This type of energy source has its limitation. For decades we have used an energy source that is non-renewable, and according to experts; we have already consumed half of the fossil fuel reserves. With the ever increasing demand, and our current rate of consumption, we are likely to consume all the fossil fuel supply within just 35 years.
Here are the five suggested solutions which have been offered by planners to overcome the biggest energy crises for the country;
Replacing thermal power fuel
Pakistan produces about 81 percent of its electricity through oil and gas which costs us about 9.4 billion dollars. To put it in other terms, that is about 53 percent of our total exports and is the biggest cost on our import bill. Now given that our reliance on thermal power is so large, we simply cannot dismantle it and magically move to hydro power, however we can change the fuel used to gain thermal power. Instead of using oil and gas, both of which are getting more expensive and have volatile international prices, we can move to using coal.
Solar energy is probably one of the most abundant energy available in the planet. Almost anyone can make use of the suns free energy. That is also the reason why it is the most popular alternative energy being used today. There are wide ranges of solar application you can choose from. Using a solar heating application, anyone can keep their homes cozy at night all for free. The system stores the heat during the day, and slowly releases it throughout the night, keeping the entire house warm and comfortable.
Moving past the myth of Thar coal
Experts agree that Thar coal is highly unstable – making it difficult to transport it from one location to another – and even its gasification is not risk-free.On location gasification also requires heavy investment, which has practical difficulties due to the unstable nature of the coal deposits. So instead of wasting time and effort on this, we should focus on importing coal to replace the ever increasing oil and gas bill.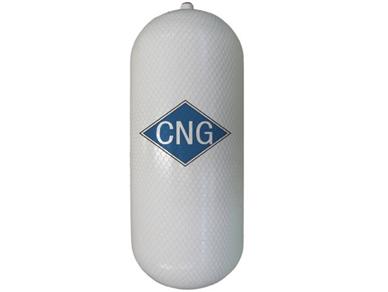 Energy mix refers to the sources of energy we utilize in Pakistan to fulfill our overall energy needs. I need to give credit to the PML-N on this one as they are the first ones to talk of the holistic energy mix and not just the CNG or the electricity crisis.
The fact is that all our energy is interdependent. People need more hydro plants and renewable energy projects. In the next five years, the aim should be at getting five percent of our total power supply from renewable sources and to also use the nuclear power we are so proud of, to provide electricity. Right now, we are at about three percent power generation from nuclear sources, which have to go up to at least percent. Hence an overall improved energy mix is what can solve our issues in the long run.
Standalone power projects
This is a suggestion that I gave at the conference and I am advocating it now again. About 40 percent of Pakistan is off the national grid; that means they effectively get to no electricity.
The way our grid operates, it is already suffering from heavy line losses and other technical issues, which makes it extremely hard and costly to get 40 percent of the Pakistan on to the national grid. However there are solutions to this.
The bottom line is, let the people who are living in areas that don't come under the national grid, do whatever they can to supply themselves with electricity without any government involvement.
Dismantling of national power grids
The national grid needs to be dismantled and provincialized, because under the 18th amendment, the profits of power generation go to the province that is producing the power, meaning if electricity is being produced at Tarbela, royalties of that are being paid to KP Government by all other provinces. However, they sell it to the national grid and then the national grid sells it down to the District Electrical Supply Companies who further sell the power to the consumers. This way, if there is a shortfall; national grid chooses the electricity supply patterns and hence decides which areas suffer outages the most.