By Dan (EnviroGadget Writer) on October 27th, 2009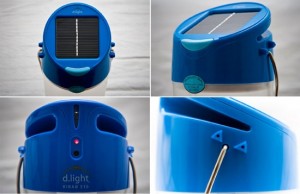 I do like it when an innovative company comes with a cheap and useful gadget, such as the solar-powered lamp called the Kiran. The design was created by a company called d.light to create an affordable and safer alternative to the kerosene lamp.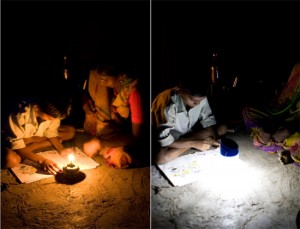 The lamp has been designed to charge up within 8 hours during the day via the integrated solar panel. A full charge of the battery gives 8 hours of light on low brightness, and 4 hours of light on high brightness. If you do have access to a mains socket, the lamp can be charged up in just 4 hours using a standard Nokia mains charger. With the new universal mobile phone chargers coming out soon, I'm sure it could be easily modified to use the generic mini USB socket.
The lamp has been designed to be tough yet very useful, and can be used in a whole range of locations. The various aspects of the design allow it to be hung up or free-standing, giving out 360 degrees of light.
Source: EcoFriend