By Anita (EnviroGadget Writer) on January 10th, 2011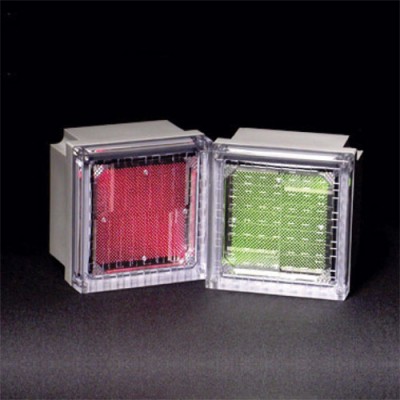 These Solar Powered LED Paver Lights allow you to light up your outdoor areas without any concerns over long term running costs. These easy to install lights help to provide illumination at night which can be used to provide added safety by highlighting pathways and edges or to provide lighting of an outdoor feature.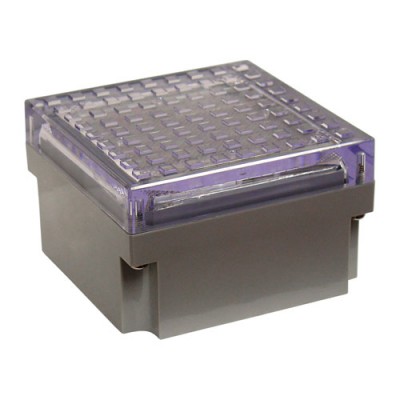 The Solar Powered LED Paver Lights have been produced by Solar Cynergy to provide lighting solutions for outdoor areas that are robust, efficient and eco-friendly. Each light is a self contained unit, each has its own solar panel, capacitor, and LEDs to provide you with illumination automatically once dusk falls. Some thought must always be given in positioning a light to ensure it will receive adequate sunlight during the day to allow the solar panel to charge the capacitor.
Each light features a scratch-resistant polycarbonate resin surface that protects the light for any harm, once the light has been set into the ground it is capable of being driven over, allowing them to be perfect for use lighting a dark driveway. Each light is fully weather resistant and comes with a 10 year manufacturer warranty. The lights are available in 5 colours, blue, green, red, white and halogen white ( a warmer white colour), the lights are also available in square, circle and rectangle shapes.
The Solar Powered LED Paver Light provides your outdoor areas with eco-friendly powered illumination. The easy to install lights require no complicated wiring and will cause no long term running costs. Multiple lights can be brought to help light up outdoor areas such as pathway edges, decking areas, or driveway edges to provide added safety to you property, they can also be used to light up any garden feature to allow you to fully appreciate it even at night.
Source: Living Echo
0 Comments
Lamps and Lights, Outdoor Eco Gadgets, Solar Powered Gadgets
decking spotlights, garden lighting, LED light, solar lighting, solar panel, solar power, Solar Powered Gadgets, solar powered garden light, solar powered LED, solar powered led garden light, solar powered LED paver light, solar powered LED spotlight, solar powered spotlight