By Anita (EnviroGadget Writer) on August 27th, 2010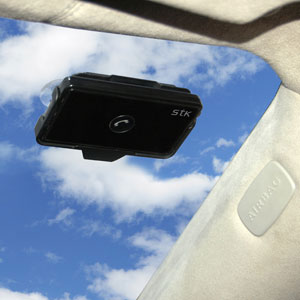 The SP300 is a slim 3-in-1 Bluetooth hands free car kit. The sleek and slim speakerphone is supplied with attachments to allow you to mount it onto your windscreen, sun visor or even seat-belt. The windscreen mount allows you to charge the Bluetooth kit through solar energy due to the solar panel on its rear.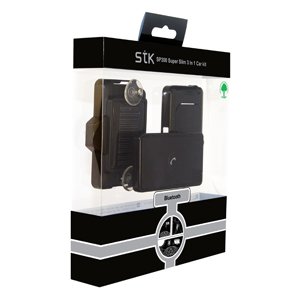 The SP300 Bluetooth Car Kit allows you to use your mobile while in the car safely. The hands free kit uses a digital signal processor (DSP) which allows it to filter the surrounding noise and helps to reduce the echo that can be caused by your own voice. The full duplex mode is able to enhance the quality of the sound for clearer communication for both sides of the conversation.
The windscreen mount is simple to attach to any car and can be quickly and easily removed when necessary. The two suction cups secure the mount to the screen, the solar panel on the rear of the mount is then exposed to any sunlight that is hitting that area of screen. The internal 650mAh rechargeable lithium-ion battery requires 3 hours to be fully charged through the USB to car charger/cigarette lighter cable and can be charged fully from solar energy in around 18 hours.
By using the windscreen mount you can prolong the use time of the hands free kit while allowing you to use the device without any wires infringing on your view or getting in the way of you driving.  The hands free kit can provide you with up to 14 hours of talk time and up to 1250 hours of standby time on a full charge without any solar boost. The Bluetooth kit has an operational distance of up to 10 meters. The SP300 provides you with a Bluetooth hands free kit for your mobile phone that can be powered solely by eco-friendly energy or use this energy to elongate the time between charges helping to provide you with a kit you can rely on to be ready for use whenever you require it.
The Super Slim Solar-Powered Bluetooth Car Kit costs just £29.95 plus delivery.