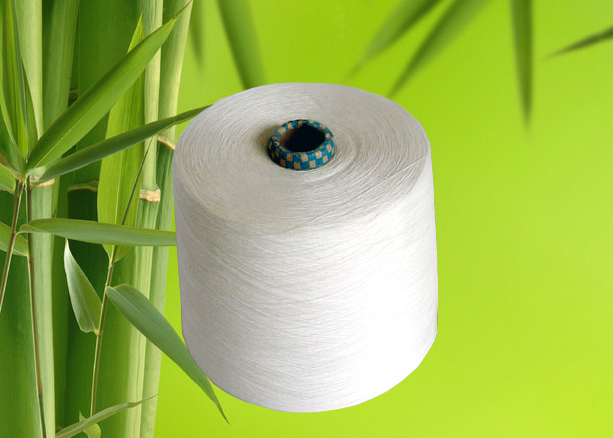 All of us are familiar with bamboo- the tall shoots that decorate parks and gardens. Bamboo is actually a type of reed or grass and is known to grow fast, requires very less water and often grows in bunches. Bamboo is widely used in handicrafts, agricultural implements, housing needs and in the manufacture of paper. Bamboo can also be used to generate a fiber which can be used for clothing needs.
Momo bamboo is a very coon variety of bamboo which is native to China, and is most suitable for obtaining fiber for clothing needs. The process involves using the bamboo leaves and the tender insides of the shoot to produce cellulose, which is then converted into fiber.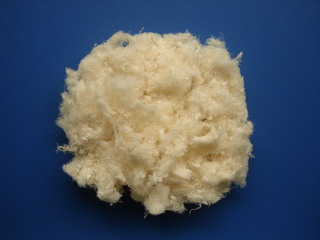 Bamboo sustains harsh weather conditions, and can also grow with litter irrigation. It's a type of grass and would grow again if cut. In fact, some reaches indicate that the yield is much better in case of regular harvesting by cutting the top portion of the shoot. Bamboo also grows very fast, and in some cases has a yield in 8-10 weeks. Natural bamboo doesn't require any fertilizers or manure. Many varieties of bamboo contain a natural antimicrobial agent which itself insulates the plant against common infections. All the above properties of bamboo have made it a very economically viable cash crop, and its being extensively cultivated even in regions with less rainfall. This makes it one good crop alternative in semi-arid areas, where water supply is scarce. Cultivation of bamboo not only gives an alternate fiber for our uses, but also provides a source of livelihood for farmers. It requires little care and maintenance and gives a yield many times more than cotton.
Let us look at the advantages of bamboo fibers:
1) It has natural antibacterial properties which also make the plant resistant to common infections
2) Its natural and biodegradable.
3) Using bamboo fiber provides a living to bamboo cultivators, who often are from poor and arid regions, and cannot cultivate other cash crops.
4) Bamboo fiber has a lot of tiny free spaces which allow the fabric to absorb moisture easily and also support ventilation. This makes clothing from bamboo fibers very cool, and non-sticky. On a broader viewpoint this makes them less allergenic, and more suited for the sensitive skin types.
5) Its strong and at the same time can be easily spun. Often bamboo fiber is used as a whole, or is used in combination with other fibers such as cotton, hemp silk etc to give a blended fiber.
Most of bamboo fiber is cultivated and processed in China, with a Chinese firm Hebei Jigao Chemical Fiber Company holding a patent for a widely used form of bamboo fiber processing.
This fiber is now being used for many clothing needs, and is slowly forming an alternative to other plant and synthetic fibers. Litrax AG, Switzerland has developed an environmentally safe technology while processing the bamboo into fiber and retaining all its inherent qualities. This technology is one of the path breaking innovations in use of natural fibers by making their synthesis totally environmentally safe, and without the use of harmful chemical widely used in fabric manufacturing.