The past decades have seen an increase in the usage of natural fibers in our clothing needs. They are environment friendly, degradable and require less energy while in production. One such international brand is Rapanui Clothing which not uses natural fibers for their ranges, but also uses renewable energy in its production units. Their units are powered by solar power and windmills, and deliver a vibrant and snazzy range of clothing which comes with a natural softness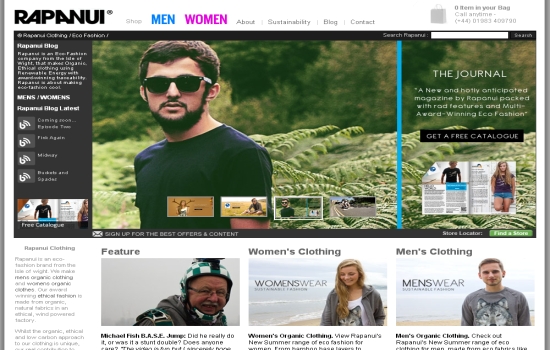 The range commits itself to being environment friendly and practices ethical fashion. The journey of their products can be traced right from its origin to the store, with a complete transparency of using eco-friendly material and practices in creating their products. They are also working with the European parliament to develop an eco-labeling system which would let consumers know as to how much environment friendly a product is.
The brand has a wide range of casual wear, which is made from natural fibers such as organic cotton, hem, Bamboo and recycled PET. Their manufacturing facilities are powered by renewable energy sources, so you can be assured that your purchase is in harmony with nature.
You can view their collection on their website, and can also purchase online. They have a wide range of casual wear for men and women, along with caps, shorts, socks and polo tees. Their products come in all sizes and in a wide range of vibrant colors. If you still think that natural fiber and eco-clothing would be quite dull, this is one collection that's going to prove you wrong. You can also buy a gift card and can give it as a gift for a special occasion.
The site also has a print shop feature where you can have your own design or logo printed on their range.
One advantage of using this label is that you get to choose from natural fibers, which are safe and do not involve harmful chemicals or animal tests. Using natural alternatives in our daily life is one way of showing our solidarity with the environment.
Their range is retailed across many stores and boutiques across UK. You can access the below link for more information on their retailers, or can use the store locator link in their site.
https://www.rapanuiclothing.com
Rapanui clothing is located in Isle of Wight, England. It had won the RSPCA (Royal Society for the Prevention of Cruelty to Animals) award for maintaining production processes which do not involve cruelty to towards animals.