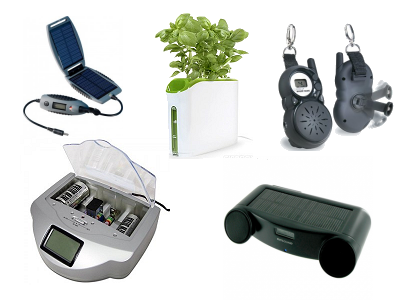 Having tracked the popularity of eco gadgets reviewed on EnviroGadget this year, I have created a compilation of the top green gadgets available to buy. The ranking is based on the number of clicks and views of each review on EnviroGadget. With Christmas coming soon, these gadgets make perfect eco-friendly Christmas gifts!
1. Aeroponics Power Plant Growing Machine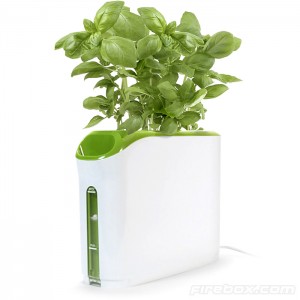 The Aeroponics Power Plant Growing Machine is perfect for green fingered gardeners without a garden. Using technology pioneered by NASA, the growing machine allows you to grow many kinds of plants throughout the year using a soilless plant-growing technique. The system uses a specially designed series of microjets that constantly sprays roots with super-oxygenated nutrient rich water to help plants grow.
[ecu size="small"]26597[/ecu]
2. Solar Powered Security Courtesy Light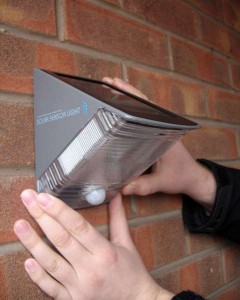 The Solar Powered Courtesy Light is a perfect solution for lighting dark passages and walk-ways at night time. During the day, the solar panels charge the internal rechargeable batteries. At night, the security light switches on when you walk past its 100 degree motion detection field. When the light is triggered, it gives you 60 seconds of light to see where you're going.
[ecu size="small"]26592[/ecu]
3. Solar-Powered iPhone and MP3 Player Speakers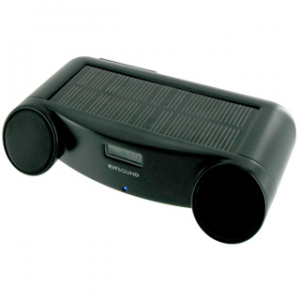 Rather than move your potentially cumbersome audio system outside to enjoy some music, you could just use your iPod, iPhone or any other MP3 player hooked up to these solar speakers. The Solar Powered Portable Speaker is perfect for enjoying your music in the great outdoors. Based on just 6 hours to fully charge the speakers, you'll get up to 8 hours of music enjoyment from them. All you need to do is hook up your MP3 player to the 3.5mm audio jack, and off you go.
[ecu size="small"]26603[/ecu]
4. Solar Powered Glowing Plant Pot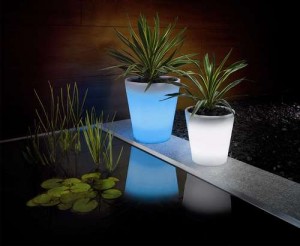 The Solar Powered Glowing Plant Pot is an attractive alternative to the boring old flower pots you might have around the home. Using a solar panel, the plant pot charges up during the day and gently glows during the night. Depending on how much sun light you get, you can get between 2 to 8 hours of glowing pleasure before the battery runs out.
[ecu size="small"]26607[/ecu]
5. Solar-Powered Garden Insect Theatre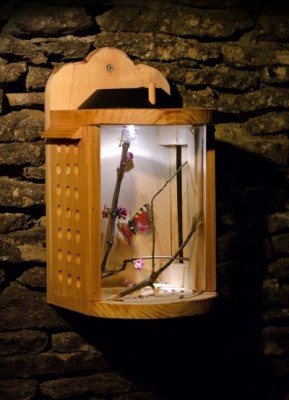 The Solar-Powered Garden Insect Theatre combines a solar-powered light with a sustainable insect habitat to attract insects into your garden. The theatre charges up during the day via the solar panel, and at night it lights up to attract insects such as moths, lacewings and butterflies.
At dawn, the internal light shuts off whilst the batteries are charged again. The unit is made from sustainable wood, and contains many holes for the insects to enter and exist the theatre. The insect theatre is a great way to observe insects in a natural habitat, and will keep kids occupied for hours!
[ecu size="small"]29584[/ecu]
6. PowerMonkey eXplorer Solar Charger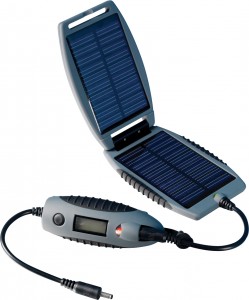 The powermonkey eXplorer is a very full-featured solar-powered charger that easily beats the competition when it comes to features. Essentially the charger will charge up every phone, games console, MP3 player, etc that you throw at it. The edge is that it has an LCD display giving you the charging status, and it also acts as a travel charger. The kit comes with all the adaptors you need to charge all of your portable gadgets.
[ecu size="small"]26610[/ecu]
7. Pedalite Self-Powered Safety Bicycle Pedals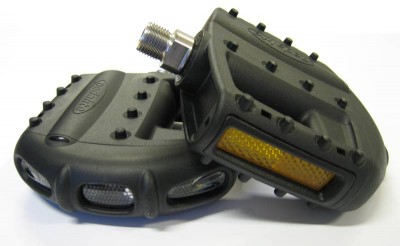 The Pedalite Self-Powered Safety Bicycle Pedals replace your existing bicycle pedals to give you a battery-free safety light system for your bike. As you pedal, the pedals rotate, generating electricity via the internal dynamo. The lights on the pedals then flash whilst you are cycling, and they'll continue to flash for up to 5 minutes when you stop too! The lights are bright enough to be seen from up to half a mile away (around 800 metres).
[ecu size="small"]29582[/ecu]
8. Wind Up 8-Channel Walkie Talkies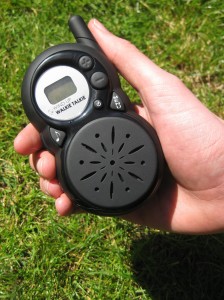 The Wind up Walkie Talkie means you can always communicate in the middle of nowhere, since the unit is completely rechargeable using hand power. The walkie talkies are ideal for camping, the seaside, shopping centres or festivals when there's no mobile phone reception. Just 1 minute of cranking will give you 2 minutes of talk time and 10 minutes standby power. Of course, since you don't pay for talking, using the radio is cheaper than using a mobile phone!
[ecu size="small"]26617[/ecu]
9. Deluxe Battery Wizard – Standard Battery Recharger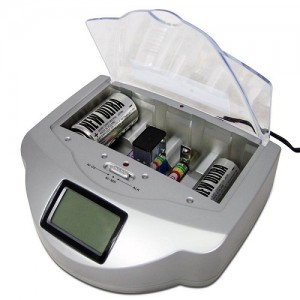 It's not unusual these days to get through loads of batteries, since we seem to have an increasing number of gadgets. The Deluxe Battery Wizard can help you save money on the batteries you buy, simply by charging up standard (non-rechargeable) batteries up to 10 more times! You can charge up to 4 batteries at a time, and you can recharge all of the major battery types, namely AAA, AA, C, D and 9v PP3 batteries.
You can recharge ordinary alkaline batteries as well as rechargeable Ni-Cad or Ni-Mh batteries with the battery wizard. The status of each battery is shown on the LCD display on the charger unit. The unit is powered from the mains and will automatically shut off once the batteries have been charged in order to save energy. The battery wizard is a great way to squeeze a little extra life out of your batteries before you recycle them.
[ecu size="small"]26618[/ecu]
10. Frosted Scroll Solar-Powered Lantern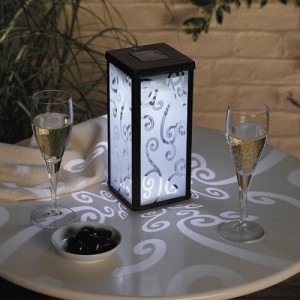 The Frosted Scroll Solar-Powered Lantern is an attractive and eco-friendly alternative to candles or weedy solar garden lights. The lanterns have an internal battery that's charged via the solar panel, giving you a maximum of 8 hours of bright white glow per charge. Rather than coming on automatically, these lanterns have an on/off switch, which means you can turn them on when you want them on. Perfect as a wind-resistant alternative to candles for a romantic evening dinner outside.
[ecu size="small"]26614[/ecu]