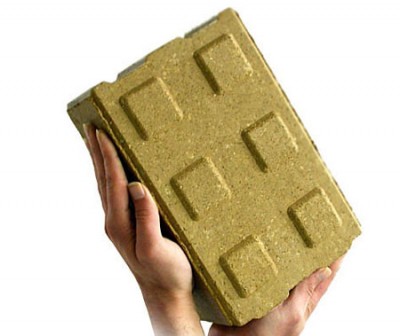 Building homes from mud is an age old way of constructing safe warm homes from very little. This new Hydraulic Compressor By MecoConcept can create a solid compact brick from mud in around 30 seconds. Each brick from the compressor has a LEGO brick like appearance helping it to be used with ease to quickly build houses even in disaster struck areas.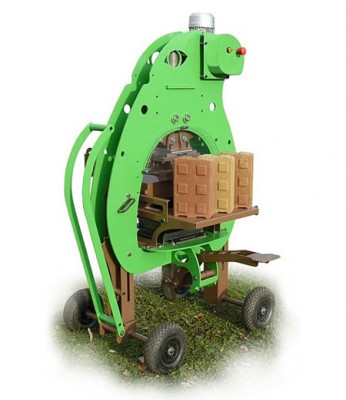 The MecoPress is a hydraulic compressed earth brick press that can be used to produce compact and solid mud bricks. Materials like local soil, clay and silt are used mainly to form each brick, usually with something like cement added to help bind each brick. Because the press can create a brick in around 30 seconds you can quickly gain enough bricks to form a simple structure. Due to the bricks shape they are easily put together to form a building. The press can potentially be powered from solar energy, making it additionally useful for those in disaster struck areas.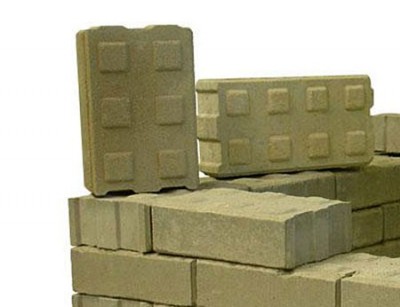 By making use of local materials these bricks can be created just about anywhere, and as they are from a natural sustainable source they can be used without a hugely detrimental effect to the environment. Using mud bricks for building homes can have benefits, they are good at keeping heat in during cold months and keeping it out during the hotter months, helping to keep people comfortable without the need for huge heating bills. This makes it a good choice as a construction material for eco-friendly housing projects.
The press for creating the bricks allows you to know each brick is sound, that it is of a high quality and nicely compressed. It can help those in areas in need of quick housing who maybe lack other building materials while also being of use to those wishing to construct an eco-house.
Source:  iGreenSpot