Are you trying to be more environmentally friendly in your everyday life, but don't know where to start? Perhaps you want to cleanse your body from toxins and chemicals or do your part in helping the earth flourish. Start by adding these five items into your lifestyle and you will start to see the big difference that little things can make.
1. A blender
Invest in a good-quality juicer, blender or food processor so that you can make more of your own food from scratch. Cooking with a blender is a lot easier than you think, it makes flavours stronger, and since you're adding fresh ingredients, you will know exactly what is in your food. Make your own juices, smoothies, juices, desserts, sauces, soups and salad dressings from fresh produce, minimising waste, packaging and transportation costs.
2. Eco-friendly beauty products
If you use generic supermarket makeup you may be surprised to find that they can be packed with chemicals, toxins and artificial ingredients. Opt for skincare, makeup and beauty products that are natural, organic and eco-friendly. To be more cost-effective, add your new products into your beauty routine as your current products run out. Look to eco-friendly retailers such as Biome for good quality, Australian products. Your skin will be glowing and looking younger because thanks to your healthier beauty routine.
3. A bike
Have you considered riding to work instead of driving or catching public transport? If you live within a 10 kilometres of your workplace, invest in a good bike and pedal your way to work at least a couple of times a week. You'll be able to avoid traffic jams, get your daily exercise and contribute to creating a sustainable planet for future generations by reducing pollution and reliance on fossil fuels. Riding your bike to work will also make you feel more energised to start your day, and you will find that afternoon slump a thing of the past.
3. Veggie Patch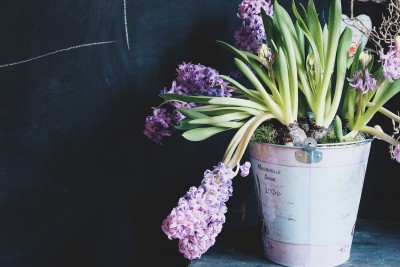 Whether you live in an apartment, town house or a large home in suburbia, you can always find a way to grow your own herbs and vegetables. An indoor herb garden can sit on your windowsill or a vertical herb garden can hang in your outdoor terrace. If you have a backyard, build your own veggie patch from sleepers, adding strawberries, carrots, tomatoes and a variety of fresh herbs. You will find you will start saving a lot of money on supermarket produce, and your homegrown veggies will keep for much longer. Put your green thumb to work and you will be living green in no time.
4. Fresh Air
Embrace the fresh air and outdoors as much as possible, your body and the environment will thank you. Open your windows and let the breeze in rather than turning on the air conditioning: you will reduce your reliance on the grid and save money on your electricity bill.
There are a lot of ways your lifestyle can grow to become more green, so start small and substitute more eco-friendly products into your routine wherever you can. Small things can add up to make a big difference for you and the planet.