The world today is dominated by the increasing pace of internet usability. From buying to selling, getting information, chatting with mates, or any other activities, a VPN-based service can secure your internet browsing experience. A good VPN prevents spying software blocking hackers and trackers while intruding into online action. In a nutshell, a good VPN ensures your online privacy and security by hiding your IP addresses.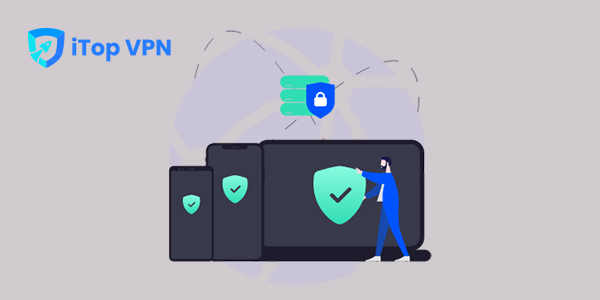 How Does iTop VPN Differ from its Competitors?
iTop VPN is an advanced VPN service with a vast network of more than 100 virtual locations covering the majority of the continents and major countries, including India, Russia, the UAE, the Philippines etc. The services from iTop VPN works remarkably well on Windows, Mac, iOS, and Android devices.

Features of iTop VPN Interface
Choosing the best VPN service is a daunting task as everyone claims to offer the best and feature-friendly services to meet the price. Going through the following attributes of iTop VPN can help you discover the true worthiness of iTop VPN:
Interface

iTop offers an incredible and excellent customer experience based on a simplistic, uncomplicated, and intuitive model. The users can find and use all the features without much assistance. Most of its components can be accessed on a single click theory.
Privacy & Encryption

The service offers anti-malware protection in the shape of the Security Reinforce function along with the Browser Privacy and Ads Block options. The feature easily blocks all the harmful links and ads and eventually cleans the browser across the platforms to enjoy a quick and responsive browsing service.
Secure Protocols

iTop has some of the best-secured protocols, including HTTPS, UDP, and TCP, to protect the data. Unfortunately, IKEv2, PPTP, L2P, and similar protocol options may not be available in this VPN service. iTop uses Salsa20 (chacha20) 256-bit encryption for its consumers' smooth browsing time.
Doesn't Store IP Address

iTop never stores the original IP address or the server IP address that customers use or browse to fulfill their needs. However, it uses a built-in ad blocker for the overall user experience on the web for the smooth flow of data anywhere, everywhere.
Kill Switch

iTop VPN uses a significant 'Kill Switch' feature that immediately stops traffic when it assesses that the VPN service isn't connected to the system. The features secure your data from trackers or hackers while offering an excellent internet browsing service across your data or IP address.
Worldwide Servers Coverage

What makes the iTop VPN service countable is its comprehensive server coverage that lets consumers connect to any location day and night. It gives an edge to all consumers to browse their chosen content across geographical boundaries and time factors. It is beneficial for viewers of internet entertainment content who may not access all their favourite shows due to region restrictions. They have more than 1,800 different servers offering a broad reach to all customers.
Connect Up to 5 Devices Concurrently

iTop VPN servers can be easily connected to up to 5 fully compatible devices with iOS, Windows systems, and Android.
Pricing

One of the imperative aspects of these services is the huge discounts of 86 percent on 36-month memberships that can be availed using iTop VPN Discount Code. Yet another membership for 24 months is offered to the clients at a whopping 80 percent. The minimum discount is nothing less than 65 percent for a year. However, apart from the best-priced memberships, there are free advantages too.
Wrap Up

Today is the internet world, and effective VPN services that offer advanced encryption services and protocols for a trouble-free browsing experience. The service has an impressive track of gro-unblocking functions, affordability, easy-to-use, and much more to create a genuinely excellent service to chase your online dreams within a few clicks.