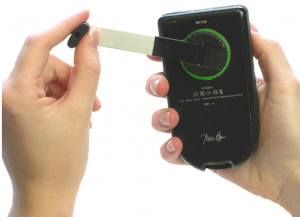 If you're travelling anywhere, one of the most irritating situations is that your music player dies; the batteries have run out of juice. That's why I like the Eco Media Player Revolution, as you charge it up by hand-power. Refreshingly for a media player, it fully supports major music formats including Apple AAC, Microsoft WMA, MP3, and OGG Vorbis.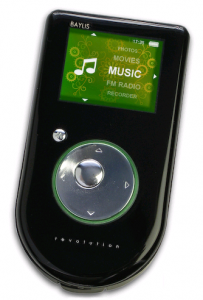 The Revolution media player can also play a number of video formats, including MP4 (H.264) and Windows WMV. The internal memory can store up to 2000 songs on 4GB of memory, and you can add another 4GB via the SD card slot. You can even listen to and record FM radio on the Revolution media player too! I suggest finding out a little more about MP4 players on MP4 Player Reviews.
Rather strangely, it has an ebook reader. However, since the screen is so small, I have no idea how practical the makers think that is. At £130, it's a little pricey compared to other media players, however, it is cheaper and more eco-friendly than an iPod Video.