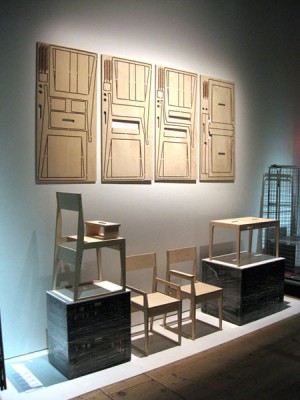 The ChairKit is a piece of sustainably sourced birch plywood that has been marked up and cut to allow you to construct a chair simply from it. The chair has been designed to make the most of a single piece of wood, to ensure there is as little wastage as possible.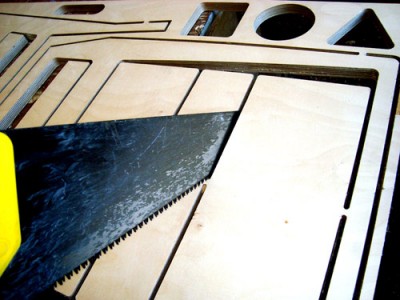 The main concept behind the ChairKit is a simple one – to maximize material effectiveness. With the chair being formed from sustainably sourced birch plywood, the environmental impact is lessened. This effect is amplified when as much wood as possible is used from one small piece, to avoid any waste.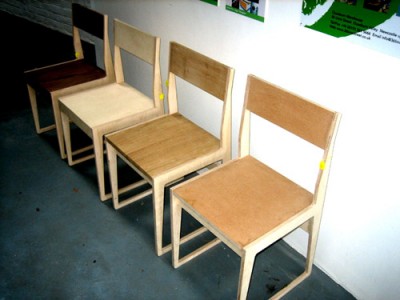 Because the chair comes as one piece of wood the impact on the environment from transporting the items is lessened. Each chair requires very little room and can be stacked easily, this maximizes the amount that can be transported in vehicles. Each chair requires some construction, cutting out the pieces (though a lot of the cutting has been done) smoothing down the cuts, and then assembling the chair. The hope is that through involvement constructing the chair a person will feel more of a connection to it, more likely to hold onto the chair and so less likely to dispose of it quickly. This then leads to the hope that the chair will be put to good use over many years, unlike some chairs which are disposed of quickly and so go to waste. The ChairKit allows a person to be more involved with the creation of a chair, knowing it is made causing as little waste as possible. The chair hopes to have as little negative impact on the environment as possible while looking good.
Source: Design Milk