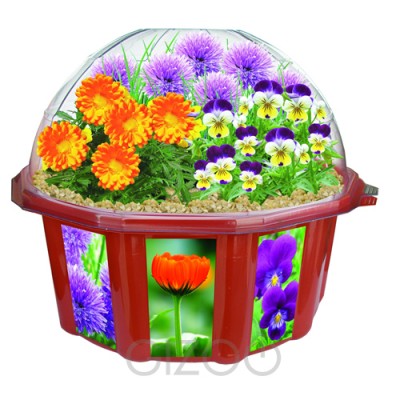 These Edible Flowers provide you with more than a colourful and beautiful pot of flowers – every flower in the box is edible. The flower kit contains everything you need to grow a delicious collection of edible flowers, helping to educate children about growing plants and over the variety of edible foods there are around them.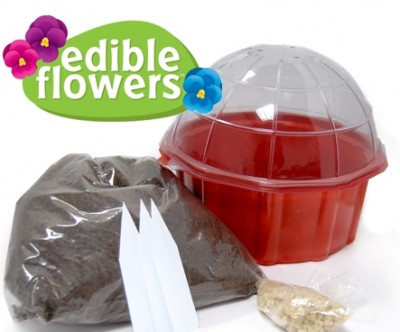 This Edible Flowers kit by Dunecraft contains all you need to grow 3 different edible flowering plants. Each kit contains a sprouting and growing terrarium (to help your plants flourish), seeds, planting mixture, natural gravel and full, easy to read instructions. The 3 types of seeds included are Violas, Calendulas and Chives, all of which provide you with both a beautiful look while growing and also a tasty addition to meals such as salads.
The Edible Flowers kit can help demonstrate to a child the variety of foods out there that have for whatever reason gone out of fashion. It is a great way to get a child interested in growing their own food and plants. They can enjoy watching the plant develop in the terrarium watching the beautiful flowers develop then enjoy the unique tastes from eating them. The kit can be used to demonstrate the benefits of growing your own food, though care should be taken to ensure a child is aware that not all plants and flowers are edible.
The Edible Flowers kit is a fun way to educate a child on food and gardening, while providing an attractive arrangement for your home. The use of flowers as a food stuff is sure to spark interest in any child and hopefully encourage them to try growing other produce in future.
The Edible Flowers kit is just £14.95 from Gizoo.