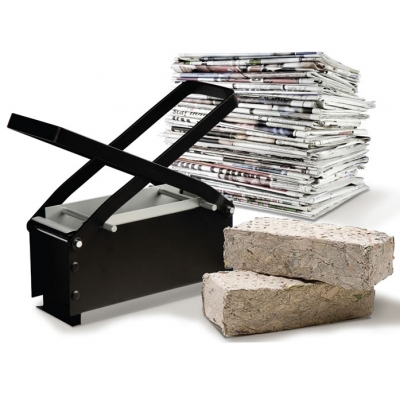 The Paper Briquette Log Maker is a great way to turn unwanted newspapers and magazines into energy efficient fuel bricks. The log maker shapes and compresses the paper into briquettes for use on open fires or even on BBQs!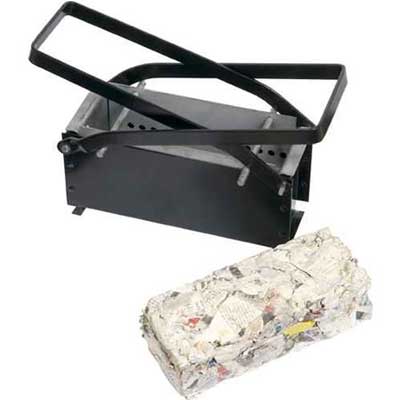 The Paper Briquette Log Maker allows you to make use of unwanted newspapers, magazines and junk mail by turning them into burnable bricks. The unwanted paper materials simply require soaking in water before you place them into the log maker following the instructions provided. By pressing down on the handles the log maker compresses the wet paper together and squeezes out any excess moisture, which comes out though a sieve at the bottom of the device. The formed briquette will require time to dry out before use.
Unlike loose paper which tends to burn up very rapidly, the condensed briquette will burn for around two hours. This use of unwanted paper is thought to be beneficial in cutting down on the use of wood or charcoal for open fires indoors or for cooking outdoors. The briquettes also leave a minimum amount of ash, useful when cleaning up. The Paper Briquette Log Maker is a different way to make use of unwanted paper waste and is particularly useful for those in areas where paper recycling is difficult.
The Paper Briquette Log Maker is yours for only £16.95.