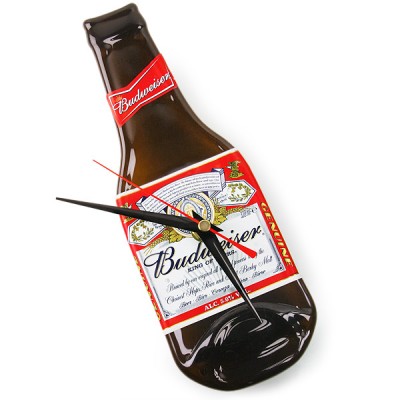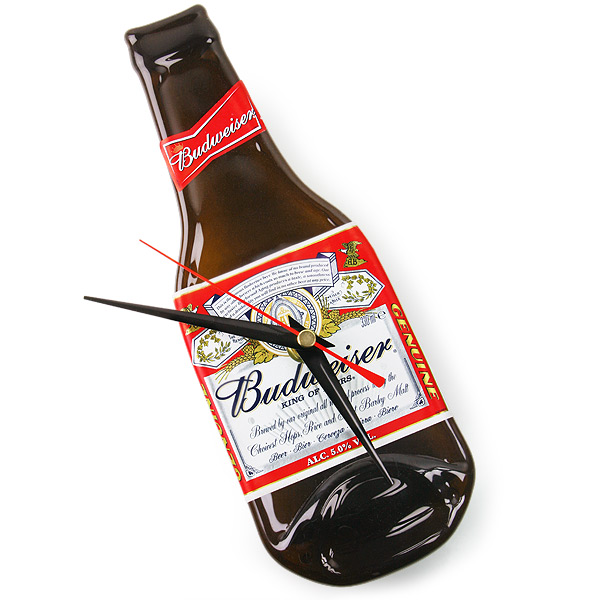 The Re-Purposed Beer Bottle Clocks are a different way of helping to reduce the amount of glass in landfill. Instead of being melted down to be recycled, (or thrown away!) the beer bottles for these clocks are partially melted to produce an iconic time piece that is sure to be a talking point on any wall.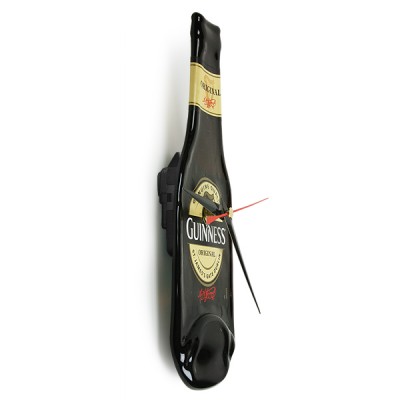 The Re-Purposed Beer Bottle Clocks are an entertaining way to make use of discarded beer bottles. There are 3 variations of the clock, Budweiser, Guinness and Stella Artois, each clock features the beer labels allowing you to proudly show to all what your favorite tipple is. The glass of the bottles has been melted enough to allow them to be flattened down to create the clock face, giving each one the appearance of having been flattened by a steam roller.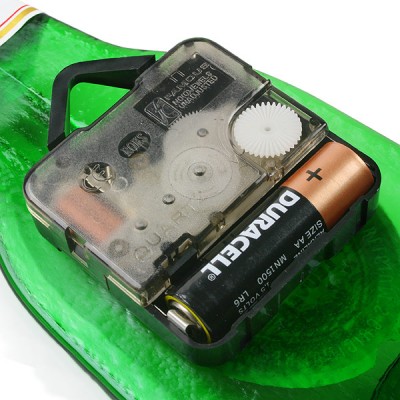 The time piece of the clock does require an AA battery, we recommend using a rechargeable battery and if possible charging the battery from an eco-friendly electricity source. Each beer bottle clock measures roughly 22 cm x 9 cm x 4 cm (8.66 in x 3.54 in x 1.57 in). The Re-Purposed Beer Bottle Clock is a decorative and functional way of re-purposing old glass bottles, creating a great gift for anyone who is passionate about recycling and beer!
The Re-Purposed Beer Bottle Clocks are just £14.96 each, ideal for any beer fanatic this Christmas!