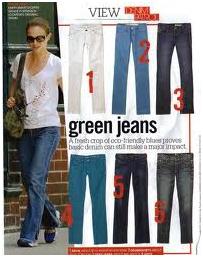 From last few years, going green also have been moved to fashion and sustainable fashion can be found in fashion industry as common nowadays. With racks of dresses, glass cabinets packed with jewelry and leather handbags, and tables piled high with jeans and sweaters, Gomi NYC is the kind of expertly curated neighborhood boutique New York's fashion elite—young, stylish women with thick bangs, Wayfarers and knee boots—swarm for cutting-edge, special-occasion pieces and simple, well-crafted basics.
While one cannot presume it from a casual browse, Gomi NYC is also stocked exclusively with sustainable, eco-friendly clothing. Because of the complicated ways in which clothes are constructed and distributed, declaring a skirt or pair of jeans "sustainable" isn't always an easy endeavor.
Gomi NYC owner Anne Bernstein, who has been dedicated to educating the public about the advantages of eco-friendly fashion since she opened the shop five years ago, believes that in order for a piece of fashion to be accurately dubbed "sustainable," its creators have to be conscious of three things: the health of the planet
Over the last half-decade, the practice of "going green"—reducing waste, avoiding or cutting back on non-renewable resources—has become fairly commonplace. Fifty-three percent of those surveyed in the Nature Conservancy's Harris Poll on green living have "taken steps to green their lives," like driving less, reducing utility use and replacing incandescent light bulbs for fluorescent ones. But the clothes we tug off of hangers and pull over our bodies every day are—in many cases—as damaging to the earth as plastic bags and gas-gulping vehicles.
Maybe it's the longstanding stereotype about the aesthetics of eco-friendly clothes (the phrase still conjures images of yoga instructors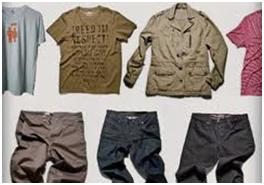 and meditation leaders, bedecked in dashikis and medallions), or maybe it's a dearth of easy options, but fashion is one of the last facets of American life to go mainstream green.
Though it is true that eco-friendly fashion is still mostly the terrain of younger, smaller designers, a few larger corporations are embracing sustainable ideology and incorporating more eco-friendly materials into their lines. Edun, a denim and graphic-tee company founded in 2005 by Ali Hewson and her husband, U2's Bono, is dedicated to introducing fair commerce to impoverished communities.
Eco-friendly clothing's reputation is evolving, both as consumers learn more about the devastating environmental repercussions of traditional manufacturing processes and as designers strive to squash preconceptions about the way these clothes look.