Football shirts are one of the hottest properties in sports memorabilia right now, and there was no better example of that following two big-name transfers in the summer of 2021.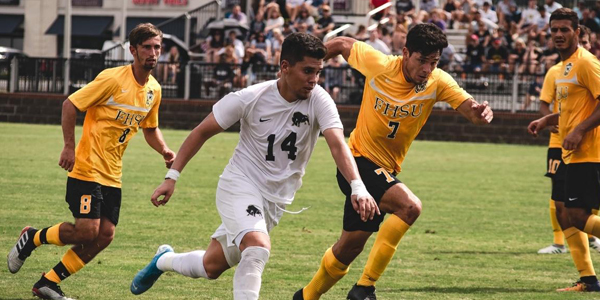 Following confirmation of Lionel Messi's move from Barcelona to Paris St Germain, the French club reportedly sold 830,000 replicas adorning his name and the new number of 30 on the back in 24 hours, according to Soccerbible. Then when his competitor for the title of the best player in the world, Cristiano Ronaldo, moved back to Manchester United, sales of his iconic number 7 shirt raised an astonishing £32.6m on their first day of availability.

However, while these figures are enormous, most clubs don't see much more than around 8% of the sales per shirt, so they offer supporters the chance to buy three replica kits to raise their bank balance. Home, away, and third kits are now commonplace, with the majority of clubs releasing new ones ahead of each season, making it difficult for the consumer to keep up. With some costing over £100, it can get expensive very quickly. The combination of both aspects has seen the rise of the secret shirt with people looking to get a little more for their money. These are essentially Mystery Boxes that contain shirts from a league of the purchasers choosing, rather than a specific club, so what you get is a surprise but they offer terrific value. The shirts are brand new, often available at a fraction of their original sales price, and it's a concept proving to be very popular. With the shirts not being the latest available designs, it ties in with a growing number of people looking for retro designs to show their support of their team and the love of the older style football shirt in general.
There's been a distinct rise in the number of people buying retro shirts for many reasons. Some argue they are more durable, while others use them to reminisce, evoking thoughts of past heroes and their goals, or even those moments in the park when you tried to replicate the attacking prowess of someone like Ian Wright or become a tough-tackling midfielder in the mold of Lothar Matthaus. Which shirt would you think was worth more; the home shirt of someone like Bayern Munich, currently among the Favourites With Ladbrokes To Lift The Champions League Title or Arsenal's away shirt from 1994? You might be surprised. Even more interesting is that the clubs themselves are noticing the growing retro trend, as the Gunners have re-released their yellow away shirt from 1993/94. Still, it certainly wasn't £75 when it was first available for purchase. However, an actual shirt originally sold almost 30 years ago can cost £175 from a retro retailer, so maybe it's a good shout after all.

There are so many options for getting hold of football shirts; long gone are the days when the only way to buy them was at the club store. Now, no matter if they're purchased through a mystery box or sports retailer, the shelves are packed, and it doesn't matter if you prefer the latest shirts or those from decades past. It just all means there's never been a better time to buy a football shirt; the market is so vibrant and will likely continue to be for quite some time.