The term ' amour vert ' stands for Green love, the brand believes in using nontoxic dyes and sensuous fabrics, with techniques that are environmentally friendly and natural. They claim that after realizing the harm fashion is causing to the environment, as entrepreneurs they took the opportunity to provide fashion with a more contemporary trend and with a zeal to develop ethical and sustainable products that are eco-friendly. They use soft and breathable fabrics that are sensuous to feel and naturally made, like modal, organic cotton, merino wool, linen, Indian silk, etc. With the passion to offer innovative techniques and with a combination of enduring style.
People Tree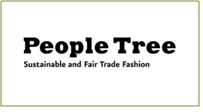 The UK based brand is known for its goods made ethically and sustainably. They claim to make garments that are a living blueprint of our values, they believe that fashion needs to stand against the exploitation of the earth, and they are proud to make a difference towards supporting the environment, they go much further than corporate responsibility or social ethics but also to alleviate poverty. Using fabrics like organic cotton and textiles, they developed the first integrated supply chain for organic cotton from the farm to the final product. And products made by artisans and producers who work to fair trade standards.
Mata traders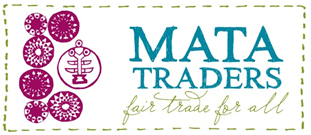 The US-based brand, with a bond towards India, has evolved as 'mata traders' where mata stands for 'mother', a tribute to female creative power. The products are made by artisans in India and Nepal, using traditional and ethical means of production. With the aim to end global poverty and inspire ethical companies in the fashion Industry. These colorful textiles are made using natural techniques and a range of techniques such as embroideries and block prints.
Zady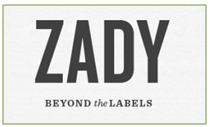 The US-based brand is known for its transparency in production, it recognizes the issues in the system behind mistreated labor and the harmful & toxic elements in clothing within the fashion Industry. Stressing on finding a better way, they portray as a destination for conscious consumers. For natural and ethical techniques and ethical labor practices, this brand uses natural materials with a stylish outlook of ethical fashion, they have curated a collection that respects the planet and the people.
Pact apparel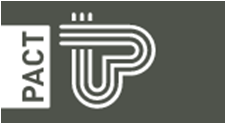 Based in the US, the pact apparel is known for its motto to make the world a better place. The brand goes to great lengths to make sure their every process, from being manufactured to produced or harvested, the process is clean and responsible towards the environment. Their products are naturally produced and 100 percent cotton and are also luxurious to feel and touch. The product is healthy for the environment as well as for you.
Indigenous clothing

The brand represents organic clothing as its main aim, it produces and sells organic clothing for men and women. Each product goes through a set of intricate work done by skilled artisans, using traditional and natural techniques. Their aim is not only to support ethically made fashion but also to support talented artisans, with attention to high end detailing and skilled techniques. The brand uses organic cotton, and low impact dyes to ensure its positive impact on the wearer as well as on the environment.
Shift to nature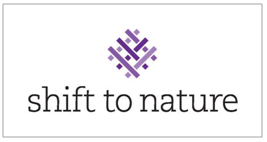 The Australian based brand is known for its commitment to the sustainable and ethical means of production of the material. It uses some of the best eco-clothing and naturally produced products. They use organic cotton, and bamboo, hemp, etc, and other sustainable textiles that are not harmful to the environment. Most of their products are made in organic cotton and are luxurious to wear and feel. They stand as a guard to nature to protect it from the harmful effects of industries. They believe that eco-friendly materials are the ultimate to fashion
Indigreen

This eco-friendly brand from India screams out quirky Bollywood themed eco-friendly fashion. Their concept uses organic cotton & raw materials and hand-painted Indian motifs and movie posters from popular films. Their motto is that wearing sustainable clothing does not restrict us from wearing quirky or exciting fashion. Their approach to sustainable fashion is very hep and enthusiastic, and they believe that it is necessary to protect the environment as well as provide fashionable clothing.

Brain tree clothing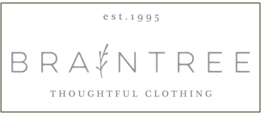 A natural clothing company based in the UK is known for having a simple philosophy to not only make beautiful and timeless fashion but also to simultaneously care for the environment. They have the policy to respect not only the environment but also to respect the workers and hence ensures the proper ethical system of production towards the worker as well as towards its responsibility towards the environment to provide sustainable fashion.
Wallis Evera

The Canadian based clothing brand uses fabrics that are not only sustainable and biodegradable but also that are carefully chosen for their comfort and feel. The company uses hemp as a foundation and 100 percent organic fabrics, blended with modern fabrics. Wallis Evera is known to create a name that not only speaks fashion but also inspires a positive change among the people
No nasties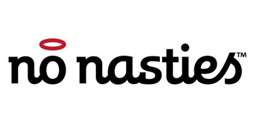 The Indian based organic fashion brand is set out to have fair trade and an ethical approach to fashion. Their motto is to avoid any wrong methods of business and simply follow a clean chart of order. They provide trendy t-shirts, with not just style but a message of awareness to protect the environment. They use creative graphics to spread messages and use organic cotton and natural fabrics in their process to save the planet.
Eileen Fisher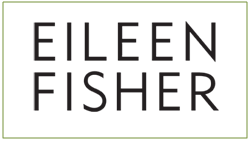 The US-based brand is known for its use of organic cotton and fair trade methods, with a high salary to workers. The dyes used are met with the organic textile standard, and the cotton is 100 percent cotton. It uses moral terms with its employee base and natural textiles for production, mostly known for its use of organic linen cotton. Apart from their commitment to the environment they also cater to a minimal design aesthetic. Their goal is not only to cater to the fashion front but also to be responsible for the environment.
UV & W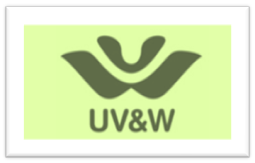 The Indian based brand is known well for promoting that one of the steps toward saving the planet is by buying eco-friendly clothing. It is one the first Indian based brands to market organic cotton clothing. Certifiably known for its use of safe fabrics that are environment friendly & safe on the skin. They use organic cotton and other textiles that have a positive impact on the skin as well as the environment.
The industry of all nations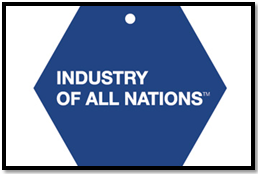 The US-based company is known for being found with the zeal to rethink the methods of production for consumer goods. They take manufacturing to the next step where the materials originate. With respect towards the planet and towards their workforce, they are determined to mix both environmental awareness and social awareness to promote fair trade. They are known for their ethically produced clothing, use of organic cotton, and 100 percent natural dyes.
Thread Harvest

The aim of the brand is to search for fashion that is inspiring and sends a positive message. They believe that fashion has great scope, to make a difference, to create awareness for fair trade, and to protect the environment. They are known for their ethical methods and use of organic cotton, they promote fashion that is sustainable and biodegradable.
Bhusattva is based in India., it is known for its ethical behavior towards the earth and its goal is to create awareness among people about sustainability and organic fabrics. It ensures a fair trade policy and respect for the workforce. Its name itself connects to the earth, as its essence, Some of the fibers used by them are hemp, bamboo, organic cotton, etc, textiles that are biodegradable and cause no harm to the environment. Even the techniques that are used in the process are paying homage to the skilled and talented artisans. They aim to preserve the environment and to continue with spreading awareness to the people that fashion can be friendly too.

The US-based brand stands against fast fashion, promoting sustainable and durable fashion that is made with a secure process causing no harm to the environment. It puts together style and sustainability altogether. It believes that fashion should be not compromised to harmful techniques and fast methods, with its impact fashion, can make a major difference if properly directed.
Naja

This eco-conscious lingerie is concerned not just about beauty and elegance but also to support the social cause of women empowerment and work ethics, It speaks for fashion to be natural and safe to wear. They believe that every clothing one wears should not only make you feel beautiful but also gives you the initiative to save the planet. They have the desire to make the world a better place by making a difference. Each of their products is made with passion, gentle care, and a sense of design.
Tvach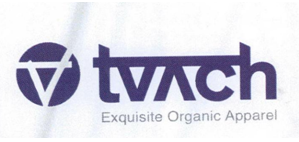 This Indian based apparel brand is known for creating eco-friendly and sustainable fabric clothing, It uses organic and skin-friendly fibers that have no harmful effect on the skin or to the earth. With designs that are modern and pristine, the work done is intricate with ethical labor Being from an Indian background, the brand uses quite a number of traditional processes and dye techniques for their products.