Eco Health and beauty is the world's first Eco-Friendly line of fragrances and comes in a 100% alcohol free formulation that is safe for you as well as for the environment. Use of natural ingredients in manufacturing perfumes ensures that you get the natural scent of some the world's most alluring fragrances without any cosmetic chemicals.  For all of you brand loyal readers who swear by their choice, you can also send them your favorite perfume and they would prepare that without any chemicals or alcohol. This site lists a whole lot of popular brands which have been remade in an organic way so that users can still continue getting the same fragrancealbeit in an eco-friendly way.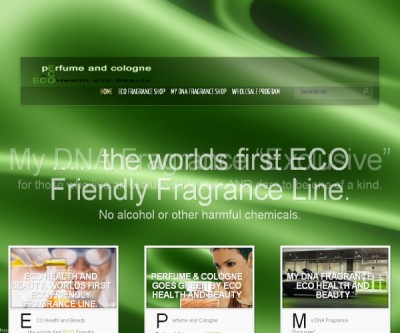 Many of the perfumes and deodorants that we use contain a host of chemicals which are primarily used to dissolve the mixture and spread it when sprayed. These include acetone, benzaldehyde, ethanol etc which are deemed to be very harmfuleven in low dilutions. Most of such compoundsare derived from petroleum and are potential toxins.  It is also reported that people with inherent sinusitis are mostly effected by such compounds as they irritate the mucous membrane. Since we use them in a regular basis and in close contact with the skin, the exposure is very high and causes healthimplications in the long run.
They range also uses natural product which are proved to be harmless and does not include certain organic sources  which have been reported to affect our health. Also, they pack their perfumes in aaluminum bottle which allows the fragrance to stay fresh without degrading. Eco Health and beauty  also have a special offer where you can send in your DNA to be added in a special perfume and can use it as a signature perfume. For more on this particular program, access their special website-mydnafragrance.com.
You can purchase online from their website at the below link and can also buy a gift certificate. The company is based in Beverly Hills California.
Link:ecohealthandbeauty
http://www.ecohealthandbeauty.com/