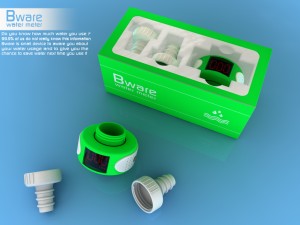 The self-powered Bware Water Usage Monitoring Meter designed by Ariel Drach gives you a real-time display of how much water you are using on the integrated LED display. The Bware units use the flow of water to generate enough electricity for the display.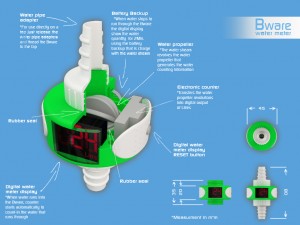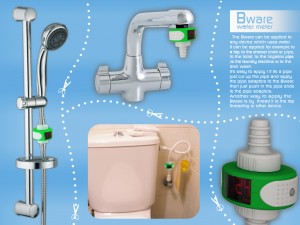 The Bware units are made from recycled ABS and will log the flow of water on an internal data logger. There are plans to incorporated some wireless networking ability so that the data can be logged on a centralized computer. I think that using WiFi is a bit ambitious given its power requirements, but something like ZigBee would be more realistic.
The concept of a pervasive water monitoring device sounds great, but I'm sure the novelty will wear off pretty fast in the home. So having a meter near the main water supply is probably a better idea.
Source: Greener Gadgets