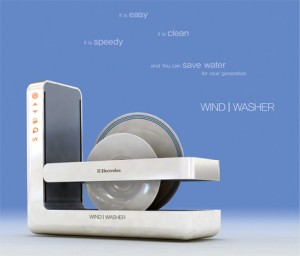 I must say, the Electrolux Wind Washer Dishwasher puts a little more fun into washing the dishes with their high-pressure air and UV-based dish cleaning gadget! The gadget looks a lot like a car wash in some respects since the cleaner uses a 3-step process to clean your dishes.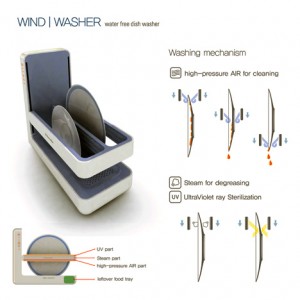 Step 1, a stream of high-pressure air is used to blast off your food debris into a holding bay. Step 2 uses a jet of steam to cut through the grease on the plates. Finally step 3 uses UV light to kill off any nasties left on the plate. The dishwasher only does 2 dishes at a time, since it's designed for people living on their own or with a partner.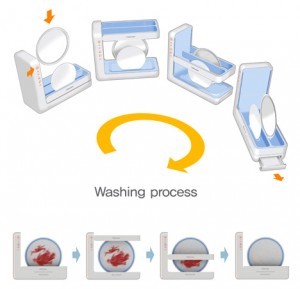 I like the idea of not using any chemicals (good for people with allergies), and using a lot less water. Even the food waste in the drip tray could be composted. However, as does the reviewer on YankoDesign, I question how much energy it uses!
Source: YankoDesign