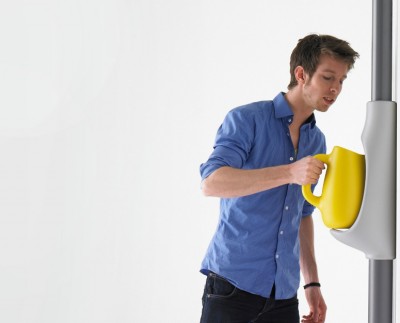 The Raindrop Mini brings the joys of using rainwater to many that would have previously found it impractical. The device is specifically designed for those who lack space and is an ideal way for anyone with a small property or flat, especially those living in urban areas, to start to make use of rainwater and so help their plants and the environment.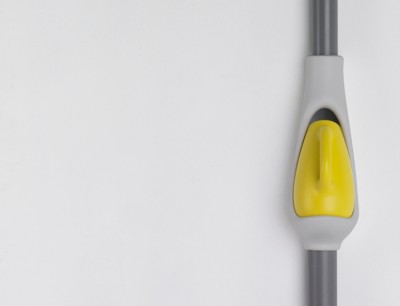 The Raindrop Mini has been designed by Bas van der Veer to provide an easy way for anyone with access to a rainwater drain pipe to collect, store and use rainwater. Using rainwater for watering plants has many advantages, processing water for suitability for taps involves many chemicals and many argue that it is best to use water without these for your plants. Using rainwater for watering your plants, or even for flowers in a vase, helps to cut down the amount of tap water your home is using, a benefit to those on metered water or who are interested in water conservation.
Many homes are not suited to more conventional water storage methods. Water butts require space and are really only suitable for ground floor areas due to their weight. These kinds of water storage also require high levels of use, as no one wants a large tank of stagnant water around their home! The Raindrop Mini is perfect for those who maybe own a flat, maybe with a balcony, or those in any type of small property in an urban area.
The unit is added to the guttering down the pipe, and has a watering can be built into the device. This watering can is easily removed when required, allowing you to water a few plants or fill a vase quickly and easily. The Raindrop Mini is constructed from Polyethylene and can be fully recycled. The watering can is available in a range of bright attractive colors.
Source: iGreenSpot