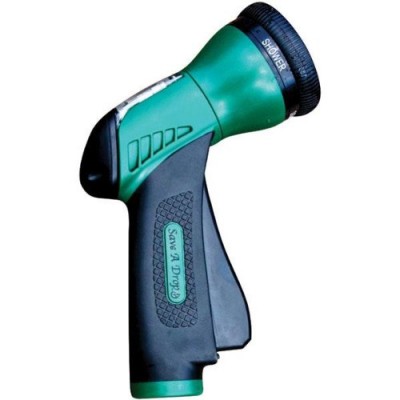 The P3 International P0520 is a garden hose spray nozzle attachment that monitors your water usage. It allows you to water your garden or wash your car while keeping track of the quantity of water used to hopefully lead to less water usage over time.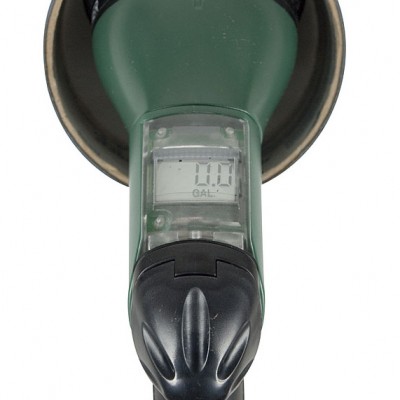 The P3 International P0520 is designed to be attached to a hosepipe. The spray head has 4 different spray patterns that can be used. It can be set to soaker, shower, cone or flat, allowing you to select the best setting for the task, while using the least amount of water. The inbuilt monitor has an LCD display that informs you of your water usage in gallons during that session of use. This function helps to highlight exactly how much water is being consumed, allowing you to figure out how little water you can use while achieving the task at hand.
Many people over water their gardens which can lead to problems, by having a guide to the quantity of water you are using you can guide your efforts better to ensuring you use the same amount each time. The monitor can then be used to help you reduce the amount of water being used while helping the garden to flourish. By keeping track of your average use of water during activities like washing the car, you can monitor your usage to aim to reduce usage for that activity in future. The monitor helps you to be more aware of exactly how much water is being used each time you use your hose. By monitoring your usage it is easier for you to lower you usage. This is especially useful if you have a water meter.
P3 International P0520 Water Usage Monitoring Nozzle costs just $21.03 and is eligible for free delivery when you spend over $25.