By Dan (EnviroGadget Writer) on August 23rd, 2010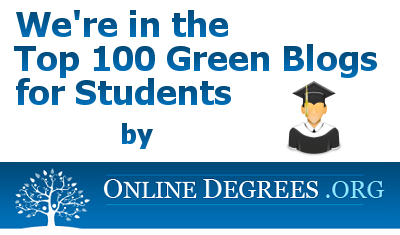 EnviroGadget has been proudly awarded 24th place in a list of Top 100 Green Blogs for Students by Online Degrees.
Online Degrees cover anything education related, such as new tools used by teaching staff, any political news relating to education, in addition to help and advice with online degrees. The website provides a huge resource for individuals who wish to study for a degree from the comfort of their own home, including huge amounts of information on the different courses available.
We're really chuffed to have received our mention in this list! And we're glad that students find us interesting and useful!