By Anita (EnviroGadget Writer) on April 28th, 2010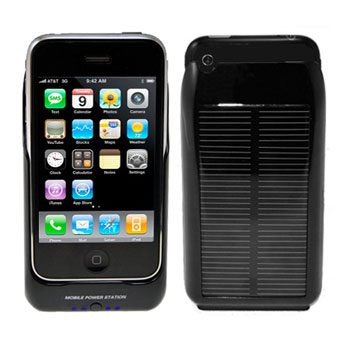 This Solar Power Sleeve Charging Case has been designed to be used with 3G and 3GS iPhones. By Simply placing the solar panel in direct sunlight to charge you can help to provide your iPhone's battery a boost when needed.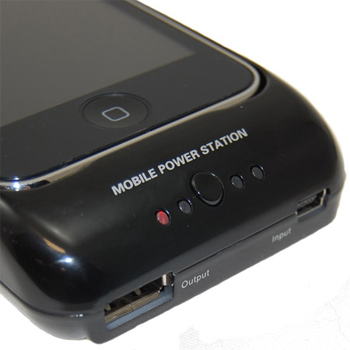 The mobile power station provides you with charge for your iPhone by either taking and storing the energy provide through its solar panels in its 2100 mAh internal battery, or it can power the phone directly when placed in sunlight. It takes around 3 hours of good light to fully charge the internal battery. The Solar Charger does not require direct sunlight to gather energy and can work well in areas that are well lit.
The device comes with a mini USB port and a USB cable for it. This allows you to charge your phone through the case from a USB port on a computer or laptop. You could use it to also top up the internal battery of the case on days when sunlight is lacking so you have backup charge when needed. You can also use this to charge other devices. By plugging them into the USB port via a USB cable the charger will use its power to charge that device.
This Solar Charger is a hand method of making sure your iPhone or other USB ready devices do not run out of power. By using a little forethought you can ensure that the battery of the device is always full, additionally once that charge has been used you can still power your iPhone by placing the phone in the charger in a brightly lit area, perfect for those who spend long periods of time away from traditional power supplies.
The Solar Power Sleeve Charging Case is available for just £39.97, and delivery fees start at just £2.50.