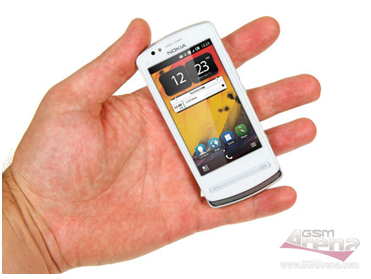 With growing cutthroat competition and use of advanced technology, cellphone companies are launching handsets which not only look weird to old people but also fulfilling the demands of young generation and following the green environment rules.
We have seen the shots of new Nokia 700 in white and red colors for a real deal. The top smartphone companies, including Apple, HTC, Nokia, Samsung, Blackberry and Motorola are launching phones which are not only environmental friendly but embedded with many additional features and solar energy charging facilities.
Nokia 700 is the part of Nokia touts and Symbian Belle trio incoming models and claimed by Nokia that it is smallest eco-friendly phone by Nokia Up to date. Just a 50 cc Nokia 700 has high features concentrated, including NFC magic for super easy Bluetooth sharing, eco materials, 1 GHZ processor and clear black AMOLED display.
This phone has solid Nokia quality and durability, which are already best features in previous models of Nokia. Nokia 700 sands at 110*50.7*9.7 mm and its weight is 96 grams only. This time Nokia has found room for weight budget and handset has brushed finish with metal black cover.
Eco-friendly Nokia 700 is looking extra thin and appealing to not beyond 9.7 mm in its thickness. The phone has attractive look for users due to its beveled edges and wide aspects ratio of screen. All of these display and design features work to great equipment features. We are still looking to counter example for world's smallest handset, not just by its thickness or weight.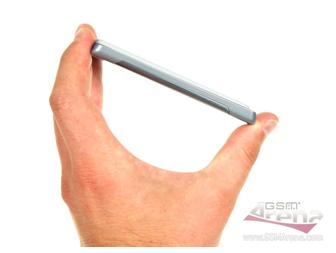 Nokia 700 display is about 32. Inches AMOLED clear black and its resolution are 360*640 mm. It has deep vibrant colors and excellent looking angles. The handset has been guarded by Gorilla Glass, so its luster will remain fresh for longer time period.
Current technology is experiencing many changes to modify all the gadgets to charge with solar energy. Solar automobiles, tablet PCs, mobile phones and watches have been discovered. This eco-friendly handset from Nokia has been made from totally recycled material and 60 percent packing of this handset is going to be made from recycled items. Its full profile is available in PDF, Here.
Nokia is claiming to reduce to size of packing material and volume of material used to help control the environmental pollution. Also there will be no hazardous or restricted substances contained in this Nokia handset packing. It has 5 MP camera and also can record HD videos with it, and videos turend out with amazing quality.