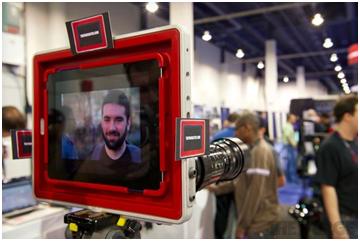 One of the best features you will love about iPad is its ability to turn into new lovely gadgets each time when you install some application on it or have connected some new accessory with it. Ranging from its theme changing to full cover and bag, iPad has many covers to many it a fancy and eye catching gadget. First we viewed the iCade which was turning your iPad into Retro Arcade cabinet.
This was of the ThinkGeek's 2010 April fool gag, in which a tinny laptop was making the iPad as its screen. However, it was real and people ordered and fetched for themselves at $100 each. These arcade style cabinet docks were launched to make iPad into a platform for enjoy the Atari classic system. Also there are Padcaster cases which will turn your iPad into a video production system with full services it offering.
And now we are going to show you a gadget which will totally transform the iPad itself. After the success of a children electronic toy, Etch a Sketch, now iPad has launched a case style with name Meet Etcher. This is a bright orange plastic case which is equipping the two horizontal knobs to draw lines either vertically or horizontally. The system is using the new iOS applications development to get the really enhanced and best toy's drawing experience.
Unlike the original style and design features of iPad2 and new updated versions, this new iPad case will help you to save your creations and share it with your loved ones. Also you will be able to erase the screen by simply shaking it. Ari Krupnik told in an email to Wired that he has seen people shedding over Etcher prototypes and Etcher reminds of a kid again, a same toy which you used to pull out from your Christmas tree when you were only six years old. There is much positive and high favored response given by the people about prototypes of Etcher as per told by the team by etcher. Ari Krupnik and associated is the major team which are working behind making of peripherals for Apple iPad and iPhones. They are also famous for working in narrow markets like an endoscope for medical device manufacturing company. Etcher is the project which is blessing from Ohio arts and it has been rightly brought in to the shape by Krupnik team.