It is an evident that conversion to green technology will require additional costs either its technology conversion or transfer of our current energy resources to more sophisticated and advanced renewable resources of power generation. Current electricity generation power plants are not cost-effective but renewable resources of energy are also not in reach of the individuals till affordable alternatives are provided to the individuals.
When desired benefits are large, Green technologies need more investment today from human beings, that's extra large, e. g new electric hybrid cards or installation of solar panels at home. But it doesn't mean that you have to not care for the environment. It is a promise we have done today to start protecting our environment and goes green and all what mankind need are some great ideas to be inspired and adopt the green energy.
Interest in green energy depends on their lucrative uses, like low consumption electric cars or effective and efficient energy through wind and solar power plants. It will not require really a big investment to start the green ideas, but transferring from conventional to new transportation in some places will really cost more, e. g the conversion of sears towers to complete green. The budget cut down is also possible if new ideas are effective to drop down the initial costs.
Around the world, the rising costs of energy along with congestion of traffic and petroleum resources depletion is the great problem to be solved today. On one hand where increasing traffic and high fuel consumption are adding to pollution level, buying the electric green cars is not an easy one. You may buy the insurance once you buy a green electric powered or solar system car because insurance is must in United States. Green cars insurance is also expensive as compared to regular insurance plans.
Fossils energy sources are bringing the major problem of their remaining quantity and increasing costs of the petroleum products. For new car owners, coping with energy needs will be really difficult and alternative option would be to less drive and save the environment along with their budget. Adopting the other transportation sources like public transport, walk or bicycle can also save the more and have positive impacts.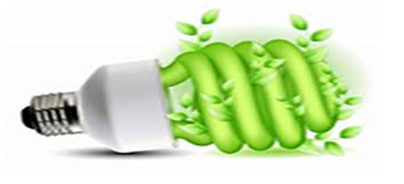 You can take a walk while going for shopping or running errands if your destination is just a couple of blocks away. If downtown is a little farther from your neighborhood, take your bicycle instead. It's a good way to exercise those leg muscles while avoiding traffic.
If you have neighbors who go to work in your building or area, you might want to try carpooling to save money. Fewer cars on the road mean less air pollution. Carpooling and biking can reduce the consumption of fuel thereby supporting cleaner air. Walking or biking activities are also considered great forms of exercise.
Healthy Organic Food
If you think all organic food is expensive, think again. Purchasing organic food can have a significant positive impact to the environment. Organic food is grown naturally without the use of fertilizers and pesticides that gradually harm the soil. Not all kinds of organic foods are expensive. If you want to go green on a budget, check out supermarkets offering organic food at sale prices. When organic food is on sale, there's not much difference between the prices of conventional food. Also be sure to know what produce is in-season because in-season produce (usually local) is often cheaper than organic produce shipped from thousands of miles away.
New LED bulbs are great alternative to conventional energy lights in our homes and this new blessing is ready to save more energy. They have great durability feature along with their low energy consumption and manufactured from green ingredients. This are cost savvy and need to be adopted for how to go Green on budget. Electricity costs is also increasing at high rate and one way to reduce and cut down is through use of energy efficient LED Lights. LED and CFL are both the attractive choices for this purpose.
For business managers, promoting the green ideas to their subordinates is also necessary. They should be told to switch off all the power consuming devices in their offices and they are away for the break or leave. Even when devices are not working but switched, they will still drain vampire power-energy which is consumed through devices left on. This concept should be applied for all devices including photocopiers, printers, cash registers and ACs.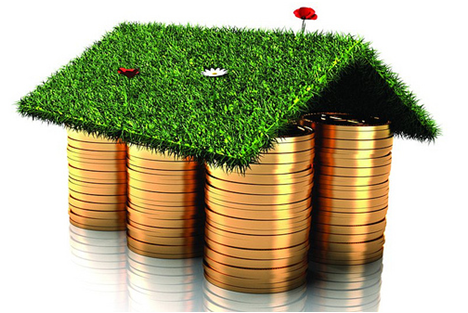 Recycling and reusing policy
Do you still have those gift wrappers from last season's holidays? If they are still in good condition, you can reuse them to wrap presents for this year's festivities. Save the milk bottles and cartons for recycling projects. You can make pen holders and coin banks out of milk bottles. Turn those cardboard boxes into magazine or file folders. The possibilities for recycling are endless. All you need is your imagination and your budget can go a long way.
Make your own organic beauty products instead of buying them off the shelf. Pulp of tomatoes makes a great face pack while a mixture of brown sugar and olive oil is a wonderful hand softener. It is also advisable to pack lunches for self, spouses and kids in reusable lunch boxes, snack sacks and thermoses instead of buying individual snacks or using plastic Baggies.
The foot is one of the major problems for third world countries, more we save this resource, more our next generations will survive. So it is advisable Discourage wasting food and instead, turns leftovers into 'new' dishes. For instance, plain rice can be turned into a yummy stir-fry by simply adding some veggies and greens. The Green Beauty Guide by Julie Gabriel is filled with easy and affordable green beauty solutions, including cleansers, toners and facials. I also found the book really useful when trying to understand the kind of damage that chemicals can do to one's skin and body.
In Shift your Habit, Elizabeth Rogers have told that it offers easy shifts which one need to save more on shopping and daily expenses and living green. The writer has given the real numbers of how much you will actually save when you go green. Small steps like ones above can greatly contribute to make difference in cost and green living. These tips are just the green iceberg and we have much more to do today.