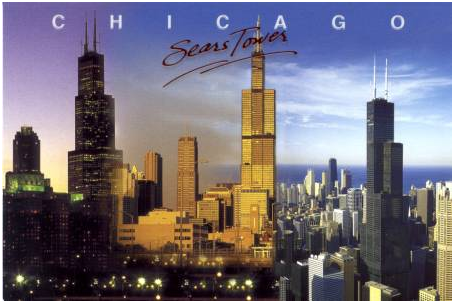 In United States, the Sears Tower is the tallest building and will be getting a green makeover over in next five years. According to Green Roofing research department, this phenomena is more eco-friendly and beneficial for the environment. . Buildings nationwide are the cause, according to the U.S Department of State, for 36 percent of overall energy use, 65 percent of electricity consumption, 30 percent of all greenhouse gas emissions and 12 percent of water use in America! The impact of this new renovation will definitely be huge in a good way.
This green transformation will be a huge investment and expected to cost $350 m. To insure the warmer winter and cooler summers, about 16,000 windows will be changed with modern paneled glass instead of tinted single pane windows and an insulated layer will keep the temperature unaffected from outside.
The solar panels, wind turbines and eco roofs will be added to the building for complete transformation and this will decrease the energy usage up to 80 percent as well as use of water in next four years. Some relative expenses estimate has been added for upgrading of lighting, escalators and elevators. This will add to the environmental beauty and protection, as well as a great example for the community. This will create 4,000 more jobs and opportunity for the investments. While this summer, 110 story skyscrapers of US will get a new name as Willis Tower.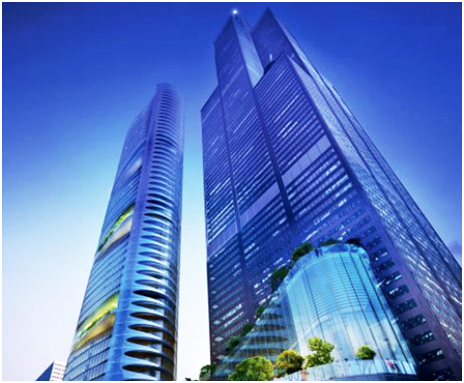 Once you visit this windy city and have to stay in a hotel, a better suggestion is to stay in adjacent 50 story hotel that will be located beside Sear Towers after transformation. This eco-friendly hotel will be constructed on north east of Sears Tower and will operate on Solar and wind power sources to make efforts for net zero energy usage. It is predicted that new Willis skyscraper will be a big addition to eco improvements in United States and here are major changed that would be brought to the new building green transformation; Granite plaza to be replaced with green space, new retail, permeable pavement and, along Adams Street, a solar-powered digital display for news and event information.
In sears towers complete green transformation process, there would be many steps included, like mechanism to save the fuel cell technologies, use of new water savers in bathrooms and where there is huge use of water, adjusting the elevators power to turn on and off when they required, use of hot solar water panels on top floor to heat up the water for use, changing the 16,000 windows and metals used panels to decrease energy consumption up to 70% etc.
Also bicycling, bicycles sharing, lessening use of paper and hazardous materials, recycling increased use and green roofing will be adding in the project. The renewable energy sources of wind and solar will completely cover the roofs and facilitate with 24 hours renewable energy for the building. Sears Tower transformation will be an encouraging idea for other skyscrapers and definitely a big step making the world a greener place.