There has been nothing so beautiful then in love; holding hands in the park or talking on the phone, romantic talk with butterflies in your stomach. Whether a love lasts for a year or lifetime, there has been nothing beautiful and satisfying than anything else. Lots of the couples are budget conscious and also love to celebrate their valentine day with all romantic gestures and spend all the holiday with great pleasures and fun. Spending the weekend with your loved one would make you conscious if you studied the green technology, going green and all about environmental issues.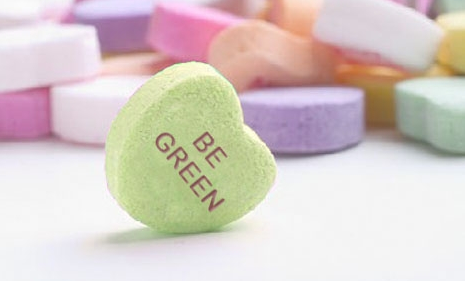 Time to think out of the box and surprise your partner unexpectedly with an eco romance and portray to the world that going green have much fun while they are being with their love, quite funny!! Yes. The organic makeup, eco-friendly dressing, low carbon footprint automobile or preferring to use a carriage, cycle for tour would be really amazing and a long memorable journey. Start from your eco-friendly foot and buy an eco-friendly organic chocolate. Now there are tremendous brands of chocolates in the market today and you will find many at any online store or food store. You both may enjoy the taste and feel better with organic chocolate.
Save the energy resources and high consumption today by introduction candles light to your romantic evening and your loved one's mood would be smiling indeed to watch this all. A good suggestion is to select the toxic free candles and save more. The organic candles are not costly and you can easily buy from any local store. There is no other way to express your love then to touch the hands of your love, better to give a neck or back organic massage and it would offer more freshmen and lots of health benefits.
Get a bath with some organic rose petals or add some natural aroma and lavender in your water before taking bath. Also add some organic flowers petals for fragrance because those flowers you buy from outside have pesticides and may start irritation for the skin.
If you really want to Go Green, start a picnic and bring some utensils and usable plates in a small basket or also bring healthy vegetables you grown in your garden and cook some delicious dishes and enjoy it with your loved one. Also add the organic wine in your basket too!! Prefer an organic coffee you make yourself instead of visiting the starbucks and getting an expensive coffee. Find a bench in the park where you visit, chat with love and watch the people.
Bike riding is a real fun and also it passes the day amazing when you are with your love. It will save the extra cost you bear for gasoline for your car and also helpful for environment, by reducing the carbon footprints. Protect the environment; take care of the wildlife and greenery. When you are with your loved one, visit the wildlife and plant a tree, it would be the memory of your love and also visit a local nursery for searching the healthy plants for your garden. Write the love notes, because they are sign of the true relationship and make your all day joyful.