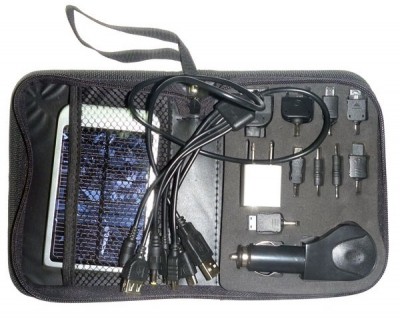 When I've reviewed solar-powered chargers before, the chargers usually support most, but not all portable gadgets. The All-in-One High Power Solar Charger Toolkit is the first portable solar-powered charger that I've seen that appears to charge all portable gadgets, thanks to its 9 connectors and 6-way connector cable.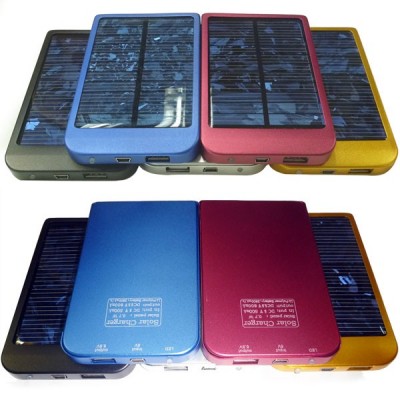 The kit contains a compact solar-charger, which contains a 2600 mAh battery charged up by a 0.7W solar panel. The idea is that you place the solar panel (and battery) in the sun to charge up, such as on a dashboard or a window sill. You can also use a USB cable to charge up the battery using your PC rather than waiting for the sun to come out. Once the battery is fully charged, you can use it to charge up a variety of portable gadgets using the various connectors and leads.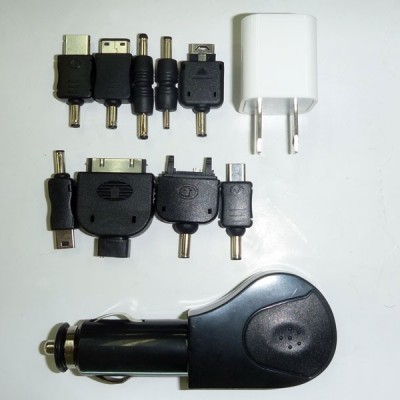 The connectors will allow you to charge up all Nokia phones (thanks to both styles of charger plug), Sony Ericsson phones, Samsung phones, LG, Apple iPod/iPhone, as well as Mini USB and MicroUSB (the new standard). The cable adds charging capabilities for the PSP and Nintendo games consoles, in addition to a standard USB socket for any device with a standard USB cable.
The All-in-One High Power Solar Charger Toolkit is an impressive kit, and will save you lots of hassle when you're in the middle of nowhere and you need to charge up your gadgets. Impressively, the kit is available for just $19.99 plus delivery!