The AquaPak is a small device that can pasteurize water. The pack uses solar energy to heat the water that has been placed inside up to temperatures to pasteurize it and thus make the water safe for drinking for both those out enjoying the great outdoors and for those that lack any other source of safe drinking water.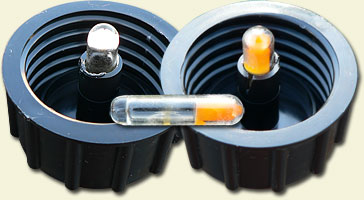 In many countries safe water is a large issue. Many thousands of people die each year due to the pathogens, the bacteria,viruses,and parasites, etc, like cholera and salmonella that can be found in the water. This issue is more significant in the poorer, rural areas of certain countries, because of this effective methods for creating safe water with devices that are affordable have been few and far between. This solar powered pasteurizer should eventually cost only around $2 to produce due to its manufacture. It is constructed from cheap, robust materials, for example low cost polyethylene plastic and bubble wrap is part of its construction. The pack is strong enough to survive a 10 foot drop test, due to the bonding of the plastic at the edges with tapered seals.
In laboratory testing the AquaPak killed 99.99% of the pathogens that were present in the water. The pack achieves this by using solar energy to get the temperature of the water inside over 65 degrees C. The pack can take 4 to 5 liters of water at a time and it can take around 2 hours to reach pasteurization temperatures, simply fill it with water and lay it down flat in the sunlight. The pack can be refilled many times a day, allowing it to pasteurize enough water for a family of four to use in countries with bright, hot days.
The AquaPak has an indicator to show when the water has reached the correct temperatures. To save on costs the pack uses a WAPI (Water Pasteurization Indicator) which is a small low cost glass tube that contains bright orange soy wax. This wax has a melting point that is equal to the temperature needed to pasteurize water. When the wax has melted you know the water inside is now safe for consumption.
The AquaPak is a cheap and simple method to provide safe drinking water to many people, thus significantly reducing needless deaths. The AquaPak is available for sale in many countries for use by those that enjoy life outdoors, for example camping or hiking. It allows them to reliably and efficiently rid the water they collect from rivers or streams etc from any pathogens.
The AquaPak Water Pasteurizer is just $26.99.