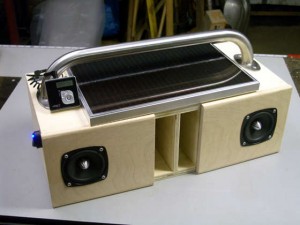 For us tinkerers, there's nothing more satisfying than making your own gadgets, especially if you're making eco-friendly gadgets. The DIY Solar Powered Boombox is a relatively simple speaker and amplifier unit that cost just $75 to make! The system is neatly housed using plywood, creating a very portable and very usable music system. Just plug in your MP3 player, and off you go.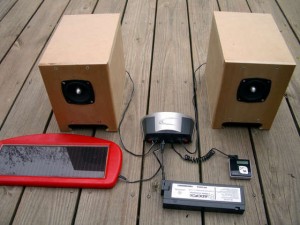 The speakers are not too critical, so you can recycle some old speakers if you have them. The battery is around 2.5 to 5Ah at 12 volts, and is a sealed lead-acid type. The battery could be recycled from elsewhere if you can find one, such as from a motorcycle. The construction is pretty much soldering everything together.
Source: Instructables
Know of any other great DIY green gadgets? I'd love to feature them on EnviroGadget!