Solar energy is great blessing for our planet and thousands of its uses are beneficial to fulfill the energy demands of whole universe. There are millions of gadgets today which use solar panels for their charging and give the safe and economical green energy to us. These solar gadgets not only help us in energy conservation but they are much economical and reduce the electrical expenses.
There are various other uses of solar powered, according to recent researches being made on related topics of the interest for Going Green technology. In this way, we will be able to conserve our natural resources and high consumption of energy usage for our daily needs. Here are some of the unconventional uses of solar energy in our daily life.
After an attack on Pope John Paul 11, now pop is using Pope mobiles- a bullet proof vehicle to ensure the full security and safety of Pope while he is making public appearance in front of a mob. Considering the number of appearances and pollution due to Mercedes Benz, pope desired to replace this costly vehicle with something more energy efficient, and Pop mobile was offered. This is a solar powered secured mobile which will save lot of financial expenses and petroleum natural resources will be saved. This is an idea which yet needs to be publicized and this is the Pope idea which is so helpful for our environment.
2.     Solar powered wheelchairs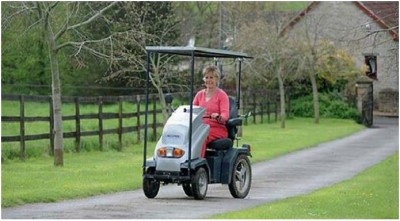 The solar powered wheelchairs are life and breathe for disables people, because they will need no manual power to drive it or move. This is not only energy efficient but also a great help for those who are weak and disable. This solar wheelchair has been invented by Haider Talib, a polio infected person since from his age of 4 years old, with funding provided to him by a renewable energy company UAE.
Street vendors have hard time for cooking with natural gas or charcoal, which is not only expensive but not eco-friendly and bringing now profit to them as expensive. The solar powered Taco would be great benefit for street vendor and will reduce their cooking costs.
4.     Solar powered apartment complex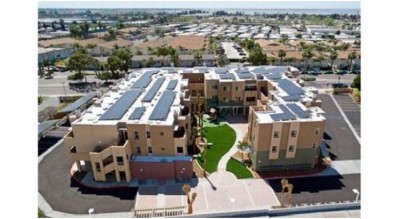 This solar powered apartment is great addition to our everyday life and lots of benefits form solar power available for everything we need to prepare, cook or bake. The electricity generated from the sun is fed back into the grid, thereby reducing the operating cost of the entire apartment building tremendously.
Idea of solar powered airplane would be great to save considerable amount of gas used through combustion of its engine due to use of petroleum. This will make the flying more cheap and economical with solar energy. Researchers are coming with such aero plane which will need solar energy for its flying operation, being eco-friendly and cheap go for longer distances.