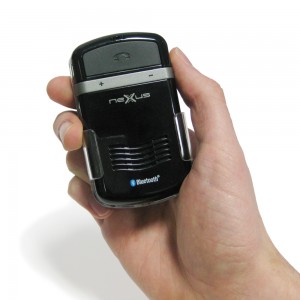 The Nexus Drive Solar Pro is a solar-powered Bluetooth gadget that allows you to use your mobile phone safely and legally, but without needing to use batteries or the car charger to top up the handsfree kit battery. Two hours of bright sunlight will give you roughly an hour talk time on your mobile phone.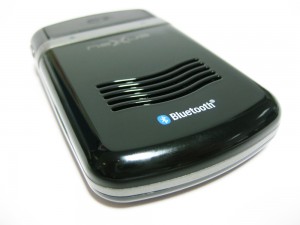 Using suction cups, you place the handsfree kit on your windscreen so that it charges up whilst you drive. The Nexus Drive Solar Pro will pair with up to 8 phones, meaning you can use it with a home and work mobile phone if you have two phones. The handsfree kit also has a nice feature in that it will read out the names and numbers of callers using a text-to-speech engine, allowing you to answer calls without needing to look at your phone at all.
Nexus missed a trick, they could have used 100% eco-friendly packaging for this gadget, as well as using recycled and recyclable components in the Nexus Drive Solar Pro. However, for just £44.95, it's got a lot of features without hitting the wallet too hard.
You get 13 hours of talk time on a standard charge and up to 450 hours standby. However, you're going to want to hide the handsfree kit when you're parked to avoid tempting thieves. Not so great if you need the unit to charge up in the sun. There's little sunlight in your glove compartment! You could use a USB or car charger to top the battery up, but that defeats the eco-friendly aspect too. Just so you know, it takes 18 hours to charge the handsfree kit by sunlight alone.