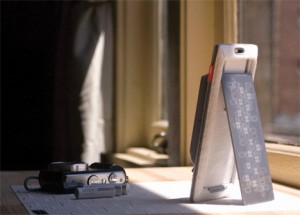 The reNEW Solar Battery Charger Pod is a funky variation of the tried and tested solar battery charger that looks a little like a photo frame. The charger itself is placed near a window or stuck to it directly using a suction cup. You place uncharged batteries in the top of the charger, and fully charged batteries come out of the bottom!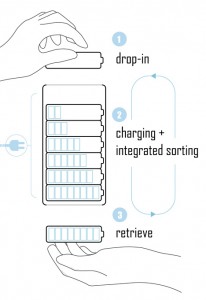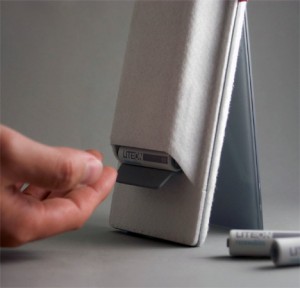 Inside the main body of the charger, the batteries are automatically sorted according to their charge, where the batteries needing more charging staying higher up until they reach full capacity. No specifications on charging times, however, I'd imagine it'd be around 8 to 12 hours charging time per battery.
Sure, this is a concept design, but I expect this one will go into production. I look forward to seeing it in the shops!
Source: YankoDesign