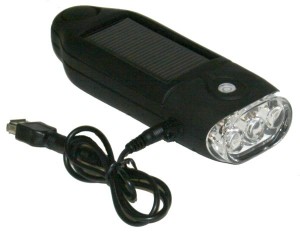 The Sol Jüs Solar Charger and Torch is yet another solar-powered charger, but has 3 solar panels to maximise charging performance. It has a USB socket that allows virtually any USB-charged device to be charged up using the Sol Jüs.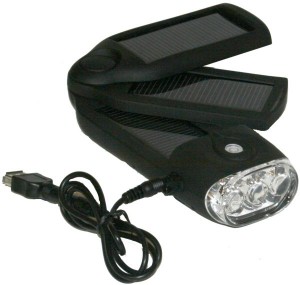 The internal Nickel Metal Hydride battery has a 700mAh capacity at 3.6v. So when left in the sun, the charger charges up its own internal battery. This steady stream of current can then charge up the vast majority of devices, such as MP3 players, digital cameras, and cell phones. You get the idea…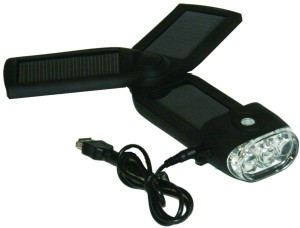 The Sol Jüs features a 3-function light, which has 2 flashlight settings (1 LED or 3 LEDs switched on), and 1 bright flashing strobe setting. The case of the charger is coated in rubber to make it easier to grip. The charger takes 10-15 hours to charge up fully in sunlight, but that gives you up to 15 hours use with all 3 LEDs switched on! Pretty impressive for a torch!
Oh, and what does "Sol Jüs" mean? I think the literal translation might be "Sun Juice"! A pretty reasonable price-tag at $50. I get the impression that this charger will last a little longer than other cheapy solar charger gadgets.