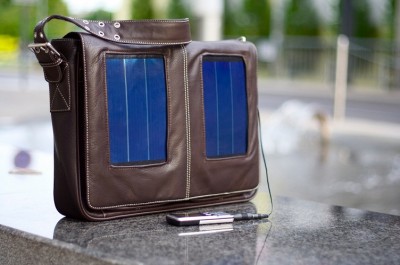 The Sunny Bags are the creations of Stefan Ponsold, who runs a company called SunnyBag based in Austria. The bags are a dark brown or black cowskin-leather, designed as a shoulder-bag for laptops and paperwork. The unique aspect of this bag is that it includes a 3 Watt solar panel with a 1600mAh LI-Ion battery pack. The high power solar panel allows the internal battery to be charged, even with cloudy and overcast days.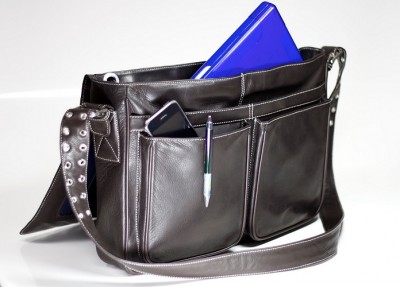 The Sunny Bags come with a range of adaptors to charge your portable gadgets, including the iPhone, iPod, most mobile phone models and USB. With the battery, the bag weighs approximately 1.4kg (or 3lb) and measures 42cm x 32cm x 8cm. The Business Pro model of the bags are able to comfortably house a 15.4″ laptop computer.
Prices start at €165.83 plus shipping fees. SunnyBag will happily ship their bags to the EU and internationally.